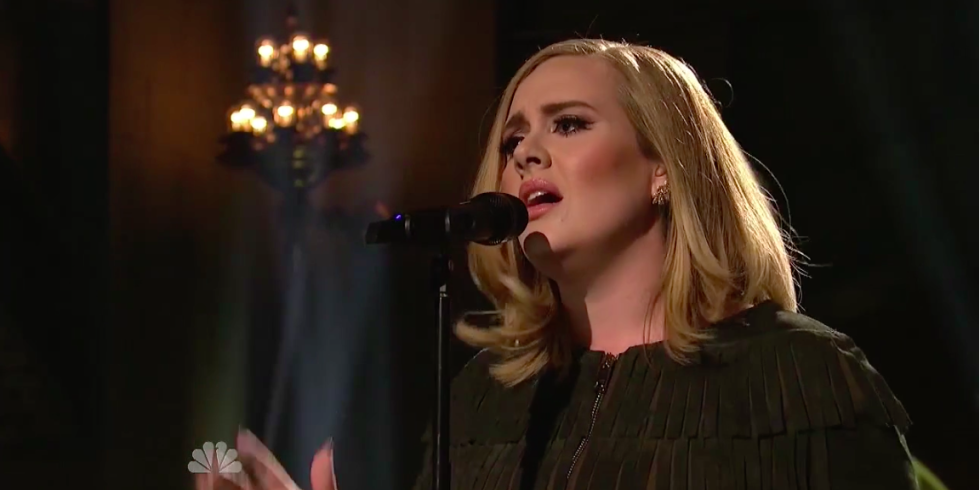 If you didn't have a chance to catch Adele's performance this weekend on Saturday Night Live, don't worry about it... you can hear it now!
In fact, we can do much better than that, and share the isolated track of her vocals, which will soften the heart of even the most stone-hearted among us voiceless mortals.
Though SNL has removed the original video of the performance, you can hear Adele show what she is made of by checking them out from the still-live video below.
https://www.youtube.com/watch?v=kVNe016cOe8
In most cases, getting the isolated track from any singer can be dangerous... (Beyonce and Taylor... not pointing any fingers though), but this track is outstanding.
Adele does what she does best and nails her performance on SNL, and you will surely agree that she sounds almost identical to the recording, which we all know, is produced.
This Thanksgiving, I think we should all be thankful for Adele's voice, as without it, we wouldn't know how the voice of an angel should truly sound.