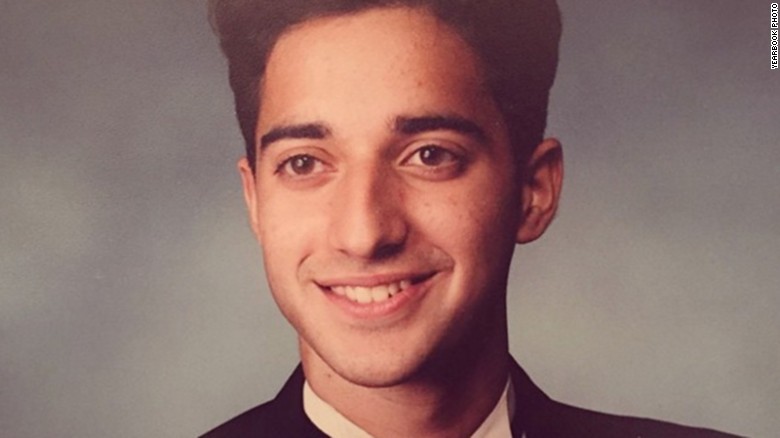 Adnan Syed has been granted a new trial by now-retired Baltimore Circuit Judge Martin Welch. The judge granted Syed's new trial based on his lawyer's decision to not challenge the testimony given on the Serial podcast.
In 2000, Adnan Syed was convicted of the 1999 murder of Hae Min Lee and burying her in a shallow grave. His initial trial found him guilty and he was sentenced to life in prison.
In early February of this year, Syed's attorneys  called for a hearing, where they asked for a retrial. Their reasoning was that Cristina Gutierrez, his original defense, did not act on witness testimony that would have placed Syed at the Woodlawn library around the time Lee was murdered.
They also said that the cell tower data initially presented to the court, which placed Syed in the vicinity of the murder, was misleading and unreliable.
While Judge Welch did not agree in Gutierrez's error, he did admit she provided "ineffective assistance for the failure to cross-examine the state's cell tower expert about the reliability of cell tower location evidence," and that Syed could not be placed at the burial site based on such evidence.
Syed's current attorney, Justin Brown, is confident they will be able to #FreeAdnan and he "fully expects" the state to appeal Syed's original sentence. Until a new decision is reached, however, the defense and prosecution will fulfill their due diligence by calling witnesses and "vigorously" cross-examining evidence.
Asia McClain Chapman, the witness who placed Syed at the library during the time of the murder, was on the stand for two days. During her testimony, she states that she spent about a quarter of an hour talking to Syed. She also claims she was never contacted by Syed's original defense team, despite offering her testimony.
She also wrote letters to Syed after his initial arrest, detailing their meeting in the library. The details of this meeting have stayed consistent for the past 16 years, and Syed's current lawyers are confident in this proof.
Deputy Attorney General Thiru Vignarajah claimed Chapman's testimony contrasted with those of key witnesses to Lee's burial. One witness, Jay Wilds, testified that he helped bury Lee's body in the park. He made a plea deal in exchange for being the star witness at the initial trial.
This marks Syed's second attempt for a retrial. The first attempt was in 2014, but was denied by Judge Welch on the basis that Gutierrez was practicing "reasonable trial strategy" by not calling on Chapman's testimony.
The Serial podcast debuted in the winter of 2014. It has attracted millions of listeners and set a new bar for the amount of times a podcast has ever been streamed or downloaded. Some Serial listeners have taken it upon themselves to be "armchair detectives," uncovering new evidence and asking new questions.
Further information about the retrial can be found in the official court order.