The news officially broke in July at the San Diego Comic Con that Agents Of S.H.I.E.L.D. would be introducing Ghost Rider in this upcoming season, its fourth, and 33 year old Gabriel Luna would be playing the character.
In order to remove any ties to the Ghost Rider movies that came out in 2007 and 2012 that starred Nicholas Cage, Agents Of S.H.I.E.L.D. will be using a different Ghost Rider named Robbie Reyes, a character from a newer series of comics called Marvel NOW! In these comics, Robbie is a Mexican-American teenager from east L.A. with a disabled brother named Gabe, and, instead of Johnny Blaze's motorcycle, Robbie drives a black muscle car. Using this version of Ghost Rider on the show also allows for more diversity, as not only are two Mexican characters now present, but one of the characters will have a visible disability.
Season 4 of Agents Of S.H.I.E.L.D. airs on September 20th, and, though there has not yet been a promo video for the first episode (called "The Ghost"), Entertainment Weekly has released a picture of Robbie that's sure to make any fan excited! Take a look at the newest hero, donned in his leather jacket from the comics: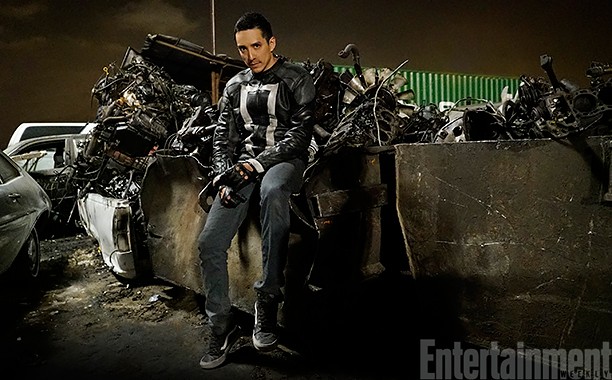 ew.com
Ghost Rider will be an interesting addition to the hit show, as he isn't an Inhuman, but he gets his powers magically from spirits and demons. Agents Of S.H.I.E.L.D. hasn't really touched on that side of things aside from episode 01x09 of the show called "Repairs", which dealt with a girl being haunted, and honestly, that episode felt really out of place. Executive producer Jed Whedon thinks now is a great time to explore this theme more with Doctor Strange coming out in November. Hopefully this means that Robbie will be involved in the show's possible tie-in to the film.
How excited are you to meet Ghost Rider on September 20th?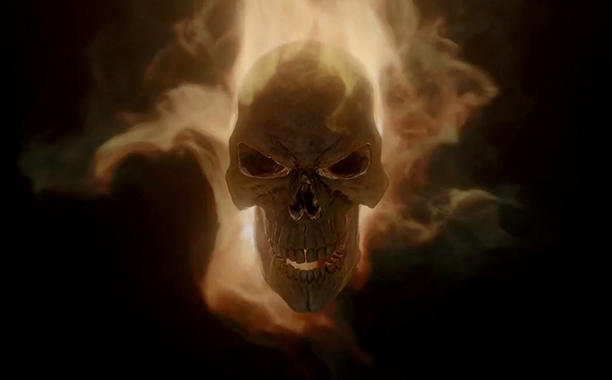 ew.com