Brother Hawk have brought a laidback blues-rock sound to the world with their new album, Big Medicine.
The music video for the title track, "Big Medicine," emphasizes the beauty of nature, alternating between close-ups and sweeping shots. Combined with the song's dynamic instrumental and soothing lyrics, it's hypnotic, and a great introduction to the rest of their album.
The quartet consists of JB Brisendine (vocals/guitar), Nick Johns­ (keys/vocals), James Fedigan (bass), and Allan Carson (drums), and are based in Atlanta, so the southern warmth in their music comes from authentic roots.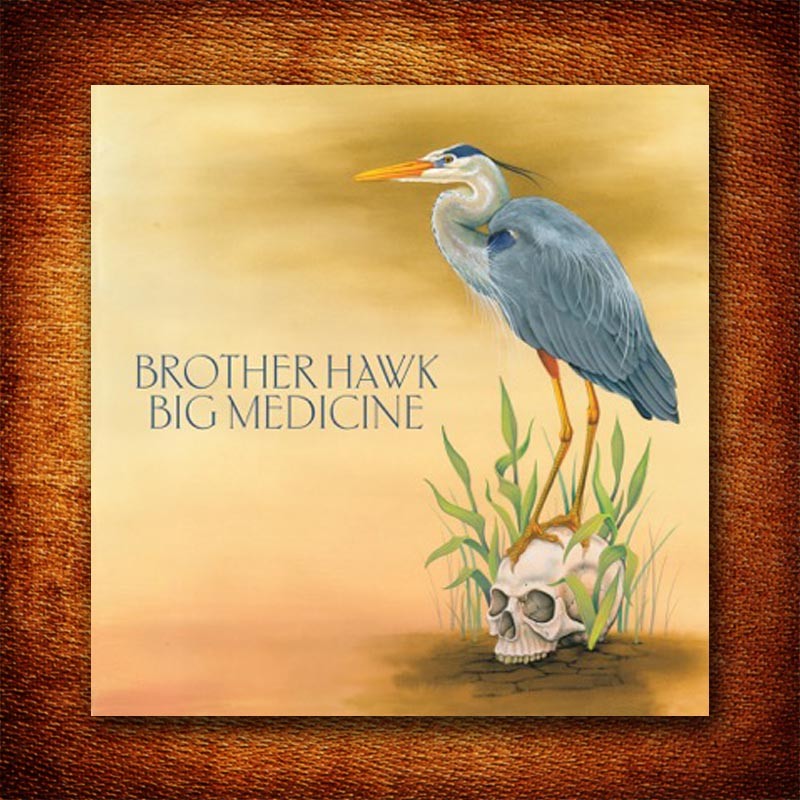 Brother Hawk
The band count Neil Young, Led Zeppelin, Black Sabbath, Allman Brothers, Soundgarden, and The Black Crowes among their inspirations.
Brother Hawk are currently on a summer tour in support of Big Medicine. It concludes in Savannah, Georgia on September 24.
Support great music and buy Big Medicine here.
For more on Brother Hawk and information about their tour dates, visit their official website. You can also follow them on Twitter and like their official Facebook page.
About Brother Hawk Engineered by T.J. Elias at The Quarry in Kennesaw, GA, mastered by Billy Joe Bowers (Stone Temple Pilots, Pearl Jam, and Blackberry Smoke), the group's album delivers "a heartfelt slab of emotionally charged blues rock." (Creative Loafing)
The four piece dropped their Love Songs EP in June 2011, EP Affairs of Plain Living EP in November 2012 and released a live in-studio session on YouTube called "Live from Pack Life Recording" in December 2013. In 2014 they began to venture out of town more regularly to build a following in the southeast and founded their own festival in Atlanta called "Brother Hawk's Big Medicine Festival." The band have since toured the US with Blackberry Smoke and appeared on Lynyrd Skynyrd's "Simple Man Cruise" and the Joe Bonamassa's "Keeping the Blues Alive Cruise." On May 28 2016, they released their album, Big Medicine, a collection of 10 songs from the various EP's. [Source: Outlet Music/EI PR]