London-based, electronic progressive rockers Archive have been around for a good couple of decades, establishing themselves as chart natives throughout Europe and especially their home country, The United Kingdom. The band has now dropped a brand-new remix album, Unrestricted, to go with their latest record, and PopWrapped's got it reviewed, so that you'll know what to expect.
Electronic elements, finger-snapping and vocal repetitions turn "Feel It" into a more atmospheric tune, with the Isan Belone Belone version not taking away a single bit of its energy. The Mermaids remix of "Restriction" take the original's drums-driven flare and turns it into a more beat-oriented tune, with "Kid Corner" walking down the same path and getting a bit toned down by GAPS, thankfully without losing any of its edge. Moon Gangs takes the beats of "End Of Our Days" to completely new extremes and only uses a tiny bit of the vocals, while Skalpel makes sure to sonically turn the melancholy of "Third Quarter Strom" into a much more complex issue. The almost empty production of "Half Built Houses" gets more of a melody in the Yours remix, while the female vocals are turned into male-leaning ones. As if "Ride In Squares" wasn't beat-driven enough already, the Wolfe remix comes to compliment its electronic elements and keep the vocal intact.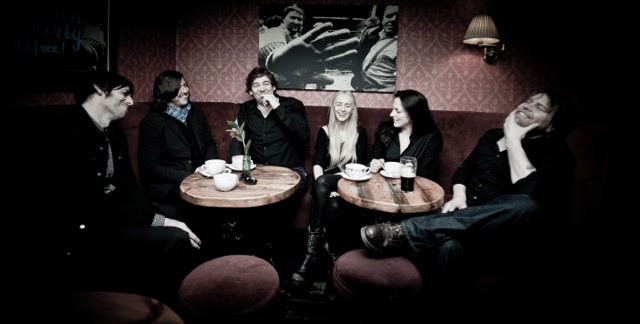 Courtesy of Archive
The out-there approach of "Ruination" is changed early in its Becoming Real remix, with less vocals, mostly repetitions and echoings, accompanying the beat. "Crushed" already had a busy production, but there's definitely something of a twist in the house-leaning David Shaw and The Beat remix. Ulrich Schnauss thrives by keeping his remix of the haunted "Black And Blue" minimal, with only a few elements added to the ethereal mood of the original's haunted melody. "Greater Goodbye" gets trimmed by Van Rivers, who also makes sure to slow things down and try a less-is-more approach in terms of sound. Ending is quite a big deal, with a Clarence Clarity remix of "Ladders" delivering an electronic extravaganza of a production instead of the almost empty one of the original.
Archive released Restriction early this year, providing their tunes as a soundtrack to kick off the year. Now they dropped Unrestricted on December 4, to make sure 2015 goes out with the same songs, only remixed. With the entirety of the tracklist providing a more electronic, dancier vibe to the sound of the original record, there is no denying that fans will be left satisfied.
Purchase Unrestricted on iTunes or go give it a listen on Spotify.