As if Amazon needed anymore disputes! It has been reported by DigitalSpy, that the online retail giant is currently in a conflict with Disney over the distribution rights of their newest DVD and Blu-ray releases.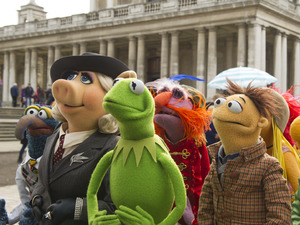 Photo by: Google images
Muppets Most Wanted
,
Captain America: The Winter Soldier
and
Maleficent
are all set for physical release in the coming months, with
Muppets Most Wanted
due for release in just a few days but, because of the disagreement, the option to pre-order the titles has been removed from the US site. The option to purchase  the Amazon Instant Video copies is still available and the UK branch of the site seems to be untouched. Although, according to
The Wrap
, Amazon could be facing a $800 million loss this quarter though this has not stopped them from butting heads with Warner Bros. in a similar manner (over the hugely popular
Lego Movie
).
Photo by: Marvel
This trend is not only affecting their film distribution deals as there have been reports of a similar problem regarding Hachette Book Group as Amazon have been withholding early release copies of some of their titles. The only option for those waiting to order these titles is to be "e-mailed when the title becomes available" but you have to wonder how much damage the site is doing to itself, blocking consumers from purchasing some of the biggest titles of the year. What do you think PopWrappers? Are you holding out for Amazing to get their act together or will you be making a short trip to Target to purchase your favorite flicks?
Keep Up With PopWrapped On The Web!