Amber Rose has a few things to tell you haters... on her body that is.
The model wore a tight, colourful,  graffiti jumpsuit with a variety of slut shaming words all over it. When asked why she wore the garment, Rose told MTV news that she was sick of being portrayed as such and wanted to make a statement by embracing those vile words.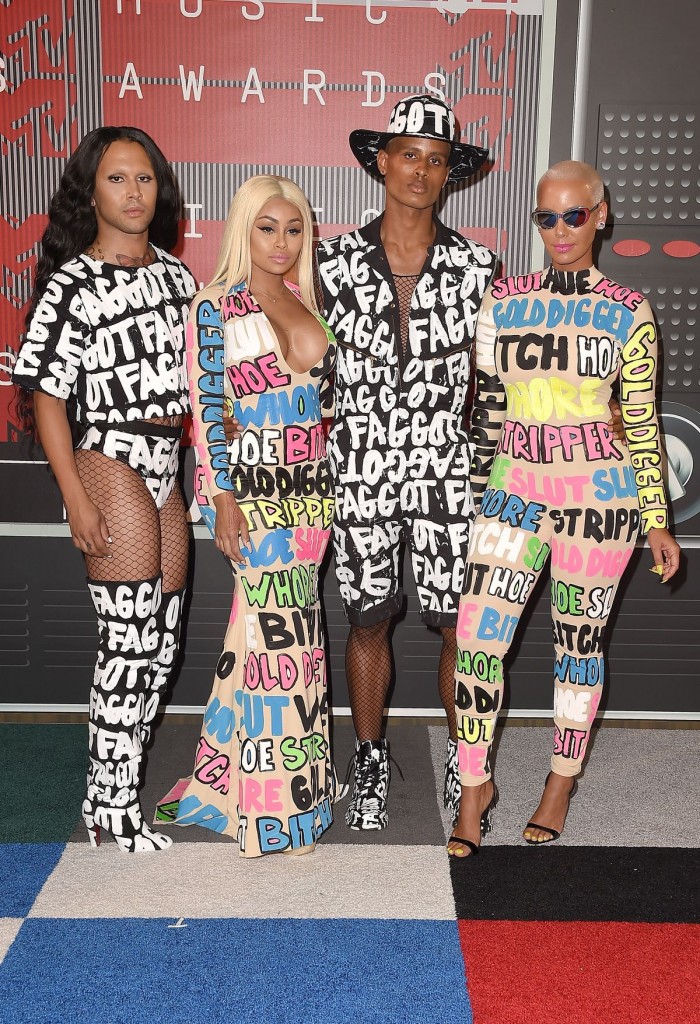 Courtesy of MTV
"We just got to a point in our lives where we're sick of getting ridiculed for loving men and being sexual beings and just being sexy women in general,"  she explained "And we constantly get called these names and now we just got to a point where we don't give a f–k and we're embracing all the slut shaming, all the name calling. And hoes be winning."
The 31 year old displayed the outfit at last night's MTV VMAs along with her best friend who wore a dress version of the outfit. The outfits were made by fans of the star and custom specifically for Amber to wear embracing feminism.
"They just kind of put these together for us, just in their house," Rose says of the fans who are from Philadelphia.
On October 8th, Amber Rose would like you to join her for a "slut walk" in downtown LA as she embraces all the so called words people throw at women.
https://instagram.com/p/58ZAzLEq_7/?taken-by=amberrose
Speaking to Entertainment Weekly, Amber explained why she's doing the Slut Walk,
"It brings awareness to a lot of men and women that [slut-shaming happens] every single day. It has happened to me on so many different levels. I really have been through some things... I lived it. Maybe one day I'll tell my story. Until then I feel like if I can just help other women get through what they've been through, then that can also help me get to the next level in my life.'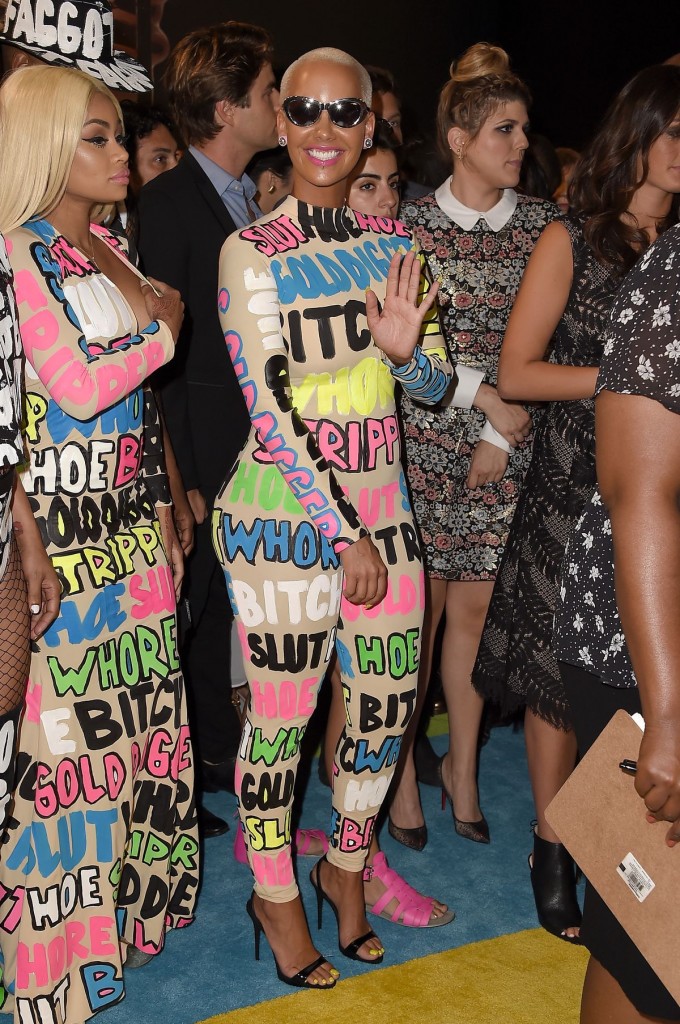 Courtesy of MTV
More power to you, Amber.