American Idol out.....for now?
The final words of Ryan Seacrest during last nights massive Idol finale definitely stirred the pot as to what the future holds for the iconic show, but let's get to the show itself.
Before announcing Trent Harmon as the series (?) finale winner, we were treated to a spectacle that featured Idols past and present in a showstopping two hour spectacle of live television.
The event saw the return of all previous winners, from a pre-taped performance from original Idol queen Kelly Clarkson (who's expecting her 2nd child at any moment) all the way down to last years winner Nick Fradiani, who joined 4 other male winners (Phillip Phillips, Lee DeWyze, David Cook, and Kris Allen) for a less than stellar David Bowie tribute.
Where was Adam Lambert for that!?
Among other highlights from the show included:
Carrie Underwood taking us to church in the closing moments before the winner was announced with 'Something in the Water':
A stunning performance from a group, which consisted of Katharine McPhee, Casey James, Carly Smithson, Clay Aiken, Ruben Studdard, and Amber Holcomb, before Jessica Sanchez brought the house down with 'The Prayer'.
And how can we forget the Three Divas?
Jennifer Hudson, Fantasia Barrino and LaToya London (from season 3) returned for an incredible rendition of 'Bridge Over Troubled Water', before Jennifer delivered 'Remember The Music':
Of course, the finale wouldn't have been complete without three very special people: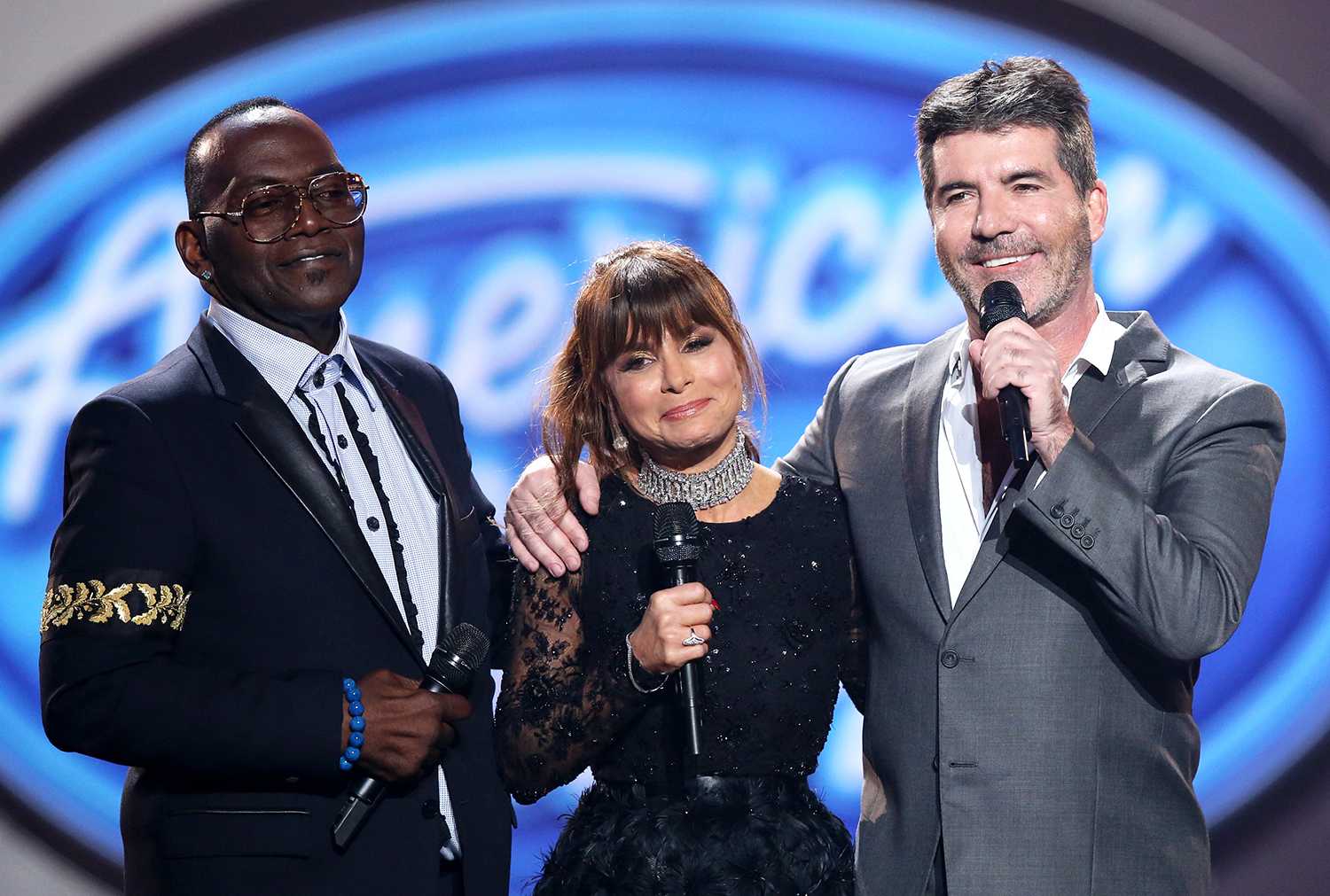 thesun.co.uk
Simon Cowell, Paula Abdul and Randy Jackson, who presented longtime host Ryan Seacrest with something very special.
Yours truly has been a fan of American Idol since the very beginning, and truly will miss the show. It's seen it's fair share of drama over the years, but it set the bar for reality TV.
Goodbye Idol, we'll miss you!
What were your favorite parts of the dramatic finale? Weigh in on the comments below!