Amy Schumer might be playing Barbie -- yes, that Barbie -- in a live-action film!
The actress is reported to be in negotiations with Sony to take on the role of the iconic doll.
Yes, the comedian, who stands up to body shamers and openly encourages women to embrace their imperfections, is set to play a Mattel toy that has been criticized over the years for conveying an "unrealistic body image" to young girls.
But that is exactly the point; she was cast to subvert that ideal. According to The Hollywood Reporter, "Mattel and producers Walter F. Parkes, Laurie MacDonald and Amy Pascal have teamed up for the project, which will try to put a contemporary spin on beauty, feminism and identity."
And this is reflected on what we know about the story line. According to Deadline, Schumer will be one of many Barbies living in a fantasy place called Barbieland, and she finds that she does not fit the mold and is kicked out for being not perfect enough. So I guess we may be expecting a lot of the perfect-body archetype Barbies after all.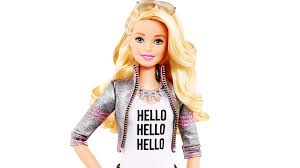 weknowyourdreams.com
She eventually goes on an adventure to the real world but comes back to Barbieland to save it from an impending disaster. With her experience, she then finds out that perfection is not about what you look like from the outside but who you are from within and that happiness comes from believing in who you are, not in trying to attain that perfect physical form.
... which would be a great message for women and young girls who at one point in their lives loved their Barbie dolls.
But then the news of her imminent casting has rubbed some people the wrong way, with some people calling out how she looks! One user pointed out, though, that these people may have not even bothered to read the synopsis.
Love these ppl criticizing the casting of Amy Schumer in "Barbie." If you bothered reading the synopsis, you'd know her casting makes sense.

— D. Warren (@dboxw1) December 2, 2016
Enough said.
What are your thoughts on this movie or the casting?