Sorry for the delay guys! San Diego Comic-Con zapped about 95% of my energy thereby delaying part 2 of my Anime Expo news roundup. I've already gone over all the anime announcements made at Anime Expo and if you haven't read up on the latest anime announcements made at this year's Expo, just click here.
Now, it's time to talk about the manga licenses announced by companies such as VIZ Media, Yen Press and Kodansha:
Yen Press
Yen Press, hands-down, made the most licensing announcements at their Expo panel. They announced mangas that they plan to release in print and digitally as well as the light novel licenses they've acquired for release.
The following have been licensed by Yen Press for print:
Sword Art Online: Phantom Bullet 

Sword Art Online: Mother's Rosario

How to Raise a Boring Girlfriend

Handa-kun

Log Horizon: The West Wind Brigade

Taboo-Tattoo

My youth romantic comedy is wrong as I expected

Demonizer Zilch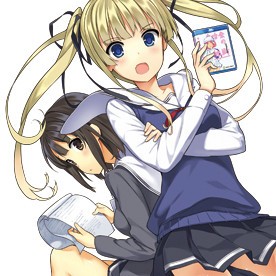 Courtesy of Fumiaki Maruto, Kurehito Misaki
Unlike the titles listed above, the titles below (as of right now) will only be available digitally:
Aoharu x Machine Gun

Corpse Princess

Sekirei

Black Detective

Crimson Prince

Renaissance Eve

Saki

Aphorism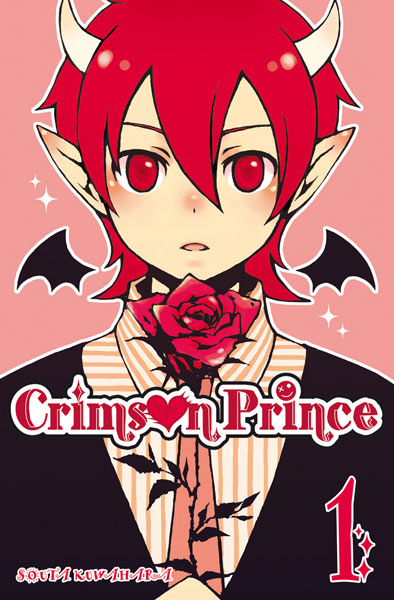 Courtesy of Souta Kuwahara / SQUARE ENIX CO., LTD.
The last of Yen Press's new license announcements included these three light novels:
Baccano!

Another: Episode S

My youth romantic comedy is wrong as I expected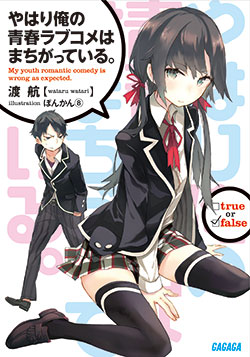 Courtesy of Anime News Network
In addition, Yen Press also revealed that in October it will start simultaneously publishing the following Square Enix titles:
Handa-kun

Black Butler

Demon King Ena-sama Goes to a Manga School

The Royal Tutor

Kake Gurui

My Monster Girl's Too Cool for You

Today's Kerberos
Yen Press has announced quite a lot of upcoming titles, but the ones I'm the most excited for are Baccano, Another: Episode S, Handa-kun, Aoharu x Machine Gun, Black Detective and Aphorism.
Baccano, which has its own hit anime adaptation by Funimation, is a series of ongoing light novels by Ryohgo Narita who also happens to be the creator and author of the highly popular Durarara series. Baccano is a crazy tale full of immortals, mobsters, train monsters and assassins; Baccano is completely character driven and it chronicles the lives of numerous characters throughout multiple time-lines that all manage to converge at one point or another. Baccano provides a whole vault full of characters for the audience to invest in and is an insane and enjoyable ride from start to finish. If the anime is that good, how amazing will the light-novels be? I simply can't wait to get my hands on this light-novel!
Another: Episode S is a spin-off of the hit horror novel titled Another, which has an anime adaptation that has been licensed and released by Sentai Filmworks. Yen Press plans to release Another: Episode S in a hardcover edition that will also feature Another 0.  The original novel Another, which Yen Press released last year on October 28th, revolves around a cursed class whose students end up tragically dying one by one while our main protagonists struggle to figure out how to put a stop to the brutal deaths while trying to stay alive themselves. Another is an exceptional horror novel and anime series that leaves readers and viewers begging for more. Bring on Another: Episode S!
Handa-kun is a spin-off series to Barakamon and essentially serves as a prequel by chronicling the earlier life of Barakamon protagonist Seishuu Handa, a bored calligrapher searching for inspiration. Yen Press has stated that Handa-kun is selling exceptionally better than Barakamon in Japan; regardless of which is selling, if Barakamon is anything to go by, then Handa-kun is bound to be an enjoyable read. Barakamon is one of Yen Press's stand-out series and I have high hopes for Handa-kun.
Image:
Aoharu x Machine Gun is already on my list as one of the most highly anticipated summer animes of 2015 and now the manga series is something else I can look forward to. Aoharu x Machine Gun centers around Hotaru Tachibana, a girl disguised as a boy who becomes entangled in sets of survival games and joins forces with Masamune Matsuoka and artist Tohru Yukimura. The art looks phenomenal and the plot promises to be action-packed while featuring a heroine whose description reminds me a lot of Haruhi Fujioka from Ouran High School Host Club.
Black Detective started off as a short two-shot manga series until it became a full-fledged series in 2013, and it has just released its 6th volume in Japan. Black Detective revolves Kuroba You, a sadistic detective who fools the naïve Toiro Arata into becoming his assistant. The two team-up and set out to solve mysteries, reminding me very much of the beloved crime-fighting duo of Sherlock Holmes and John Watson. Black Detective seems to carry undertones of Sherlock while establishing its own plot and characters. The dynamic between You and Arata is sure to bring humor and heart to the series,making this a title to look out for; Yen Press has scheduled the 1st volumes release for December of this year.
Last, but not least of my pick from Yen Press's latest acquired titles is Aphorism, a psychological thriller that centers on a seemingly normal high school that is far more sinister on the inside. Students are forced to fight for their lives and are constantly struggling for their survival as well as the survival of their friends and classmates. The 13th volume for the series was released in Japan this past March and Yen Press did not announce when the 1st volume would be made available digitally.
VIZ Media
VIZ made the following announcements for their upcoming manga releases:
Naruto: The Seventh Hokage and the Scarlet Spring - VIZ plans on releasing the title in winter 2016.

The Legend of the Galactic Heroes (novels) which chronicles the war and conflict between the Free Planets Alliance and the Galactic Empire. Legend of the Galactic Heroes is set for a spring 2016 release.

The Freeza Arc from Dragon Ball will be released in a full-color manga edition which will be released in spring 2016.

VIZ Media's Shojo Beat imprint announced at their panel that they'll be releasing Shuriken and Pleats as well as Behind the Scenes. Shuriken and Pleats, by Vampire Knight author Matsuri Hino, centers around a school-girl who happens to be the descendant of ninjas. Behind the Scenes, by Ouran High School Host Club author Bisco Hatori, focuses on negative college student Ranmaru whose life turns upside down after he runs into a mysterious group of people on campus. Shuriken and Pleats will be released in winter of 2016 while Behind the Scenes is set for a spring 2016 release date.
Kodansha Comics
Kodansha Comics had three licensing announcements as well as good news about two existing titles of theirs. Kodansha's new titles are:
Princess Jellyfish (Kuragehime) which will be released in large 2 in 1 edition volumes in February 2016.

Magatsuki- a romantic comedy which is set to be released in February 2016.

Real Account- a thriller that revolves around surviving the virtual world which will be released March 2016.
I am absolutely thrilled that Princess Jellyfish has finally been licensed. As a huge fan of the anime, which was licensed and released by Funimation, this is news a long time coming. Princess Jellyfish centers on Tsukimi, a girl who's completely fascinated with jellyfish. Tsukimi encounters a young woman who comes to the aid of a jellyfish at the local pet store and the two head back to town together; Tsukimi soon discovers that this beautiful woman is actually a man who enjoys cross-dressing. Princess Jellyfish is a precious, quirky gem of a series whose anime adaptation deserves more attention and whose manga I'll definitely be checking out!
Kodansha's good news, other than the new licenses, had to do with Fairy Tail and Noragami. Fairy Tail will be released in an omnibus edition whose first volume will contain the first five volumes of the Fairy Tail series.  The first omnibus edition will retail for $39.99 and is set for release in September.
Kodansha's other popular title Noragami will be switched over to a monthly release this coming October due to its outstanding sales.  Noragami's 7th volume will be made available in October and Kodansha will release a new volume each month until it catches up with the Noragami releases in Japan.
Digital Manga Publishing (DMP)
DMP had no new licenses to announce, but instead updated panel goers on their new release schedule which included:
A Waltz in the Clinic (September 2015)

Even So, I Will Love You Tenderly (October 2015)

The Tyrant Falls in Love volume 9 (November 2015)

I've Seen It All volume 3 (January 2016)

As Many As There Are Stars (February 2016)

ZE volume 11 (March 2016)
Vertical         
Publishing company Vertical announced that they have acquired the following licenses:
Novel spin-off Attack on Titan: Lost Girls will be released summer of 2016 and the novel features short stories that revolve around the characters of Mikasa and Annie.

The manga Nichijo which centers on a group of students living "normal" lives, except their so called normal lives involve a talking cat along with other bizarre things and situations. Nichijo will be released in spring 2016.

FukuFuku: Kitten Tales is the spin-off series of Fuku Fuku Nyan and will be released spring 2016.

Sushi Chef Sukiyabashi Jiro, an illustrated, non-fiction book which will be released in spring 2016 in hard-cover and an ebook format.
Seven Seas Entertainment & Tokyopop
Seven Seas only had one license to announce and that was the manga Angel Beats!: Heaven's Door which is a prequel to the anime series Angel Beats! Angel Beats! was licensed and released by Sentai Filmworks; the manga also adapts the story presented in the light novel Angel Beats!: Track Zero. Angel Beats!: Heaven's Door is scheduled for release on February 9th, 2016.
The recently resurrected company Tokyopop, which shut down in May 2011, did not have any new licenses to announce, but instead let panel goers know they plan to start publishing unique and overlooked gems in 2016. Tokyopop also announced they plan on publishing art books, collector's edition items and will consider the possibility of publishing light-novels. They also have plans on getting involved in film and television production. Tokyopop's final update consisted of them announcing they plan on launching "Pop Comics" an iOS and Android app that will allow users to upload and share their personal comics; users will have creative control and be allowed to reinforce copyright.
That just about covers the manga announcements made at Anime Expo. That certainly exceeded all the anime announcements made at this year's Expo!
Let us know in the comments below which manga title you're the most excited for!