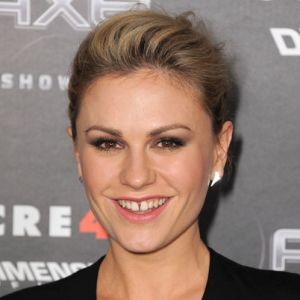 Courtesy of Biography.com
Amrita Aulakh Staff Writer @arcadia_jr
HuffPost Live and revealed her thoughts on her bisexuality and the stigma surrounding the LGBT community. Firstly, the stunning actress is asked about her tweet that made waves due to her stating her support for LGBT Pride month. Paquin explains that it is something that she feels strongly for and felt that was a way for her to come out and support the LGBT community.
Proud to be a happily married bisexual mother. Marriage is about love not gender. @eqca @NOH8Campaign @ItGetsBetter pic.twitter.com/UhFeXVMGTY — Anna Paquin (@AnnaPaquin) June 9, 2014
The star was then asked via Twitter the following question: "As a member of the LGBT community, I recognize that there are certain stigmas against those who identify as bisexual. Since coming out, have you felt any stigmas, especially being married to a man?" Paquin responds by boldly stating to
The Huffington Post
that there are ""There's people that are going to go to their grave thinking what they think about the LGBT community. That's their problem not mine." The star goes on to say that the reactions to her bisexuality were not surprising because there are a lot of hateful people in the world. Paquin states that "the reason [she] feels like it's important to talk about this stuff is so that the more normal and, frankly, mundane and boring this stuff becomes, the better it's going to be for everybody who is a part of our community." Check out the full video interview below:
K
eep Up With PopWrapped On The Web!