New York-based artist Melissa Ng has a talent and vision most of us would give a vital body-part for. Yet to read her blog, she almost talked herself out of this project before she even started. But luckily for us, she overcame her doubts and created a truly mind-blowing piece of 3D printed fantasy "Dreamer Regalia" armor for actress and entrepreneur, Felicia Day.
Ng writes that the armor "was created to inspire people to fight for their creative ambitions and to believe we have what it takes to make something amazing. It symbolizes the protection for our dreams and is being created in honor of the Dreamer within each of us. The Dreamer that wants to give life to the imagination, make a difference, change things, push boundaries, and not conform to the status quo. Actress and Geek & Sundry founder Felicia Day had all of these qualities and more, which made her the perfect match for the armor."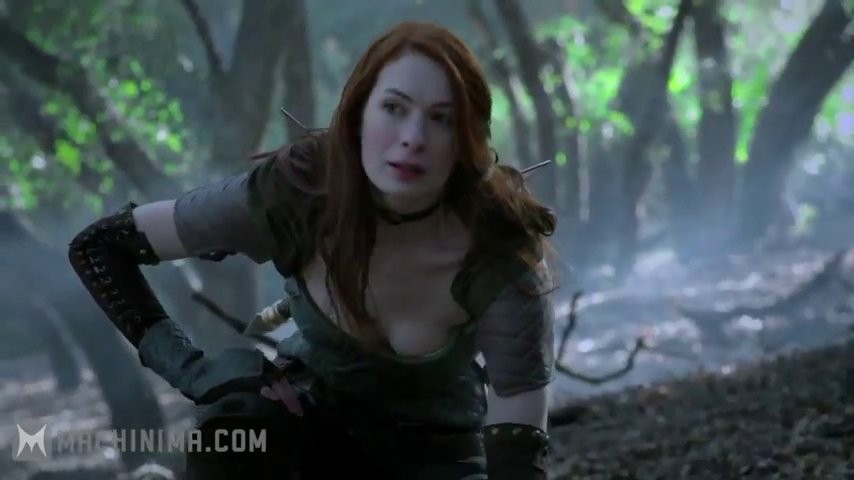 Machinima
Day, in addition to being an actress and entrepreneur, is also an avid gamer. She streams regularly on Twitch, often playing fantasy RPG games and hosts the gaming show Co-Optitude on the Geek & Sundry network on YouTube with her brother, Ryon Day. Felicia also co-wrote, produced and starred in a web series, Dragon Age: Redemption based on the epic series of fantasy games by Bioware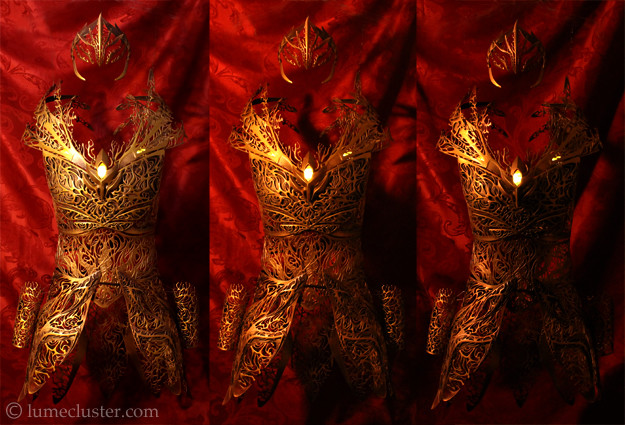 Lumecluster/Melissa Ng
The Dreamer Regalia project was sponsored by the 3D printing company Shapeways with Cokreeate providing a full body 3D scan of Day for Ng to design the armor around. The total process of creating the armor took 228 hours of design, 3D modeling, printing and finishing. Ng describes the process of creating the armor as "an emotional rollercoaster that swung between believing I could take on anything to feeling like I was the most incompetent moron on the planet."
Lumecluster/Melissa Ng
It seems hard to believe that someone could create something so incredible and still feel so much doubt. But that's why Ng's story is so important for people to hear. We all have our doubts and fears (especially us creative types) but it's how we overcome those fears that makes all the difference in the world. Melissa writes, "taking chances often feels scary and we all have that fear of being rejected or failing miserably. At the same time, taking chances can also open the possibility to bring about amazing opportunities. Who knows what could happen? Maybe nothing. Or maybe something. You'd have to try to find out."
Felicia Day will soon wear the armor in a photoshoot for her website Geek & Sundry. You can learn more about the Dreamer Regalia armor project on Melissa Ng's blog, Lumecluster: Where Dreams Find Courage. And you can watch a time-lapse of Melissa's modeling process in the video below.