With a hit reality show on Lifetime
Kim of Queens
,
Kim Gravel
 is everywhere these days.  She started her own cosmetic line, Hardee Girl, and hosts a weekly panel segment on the
Steve Harvey Show.
And, if that isn't enough, she also performs with her trio group, Beloved. This sassy southern belle wanted all of her fans to know what they can look for in the future from this former Miss Georgia.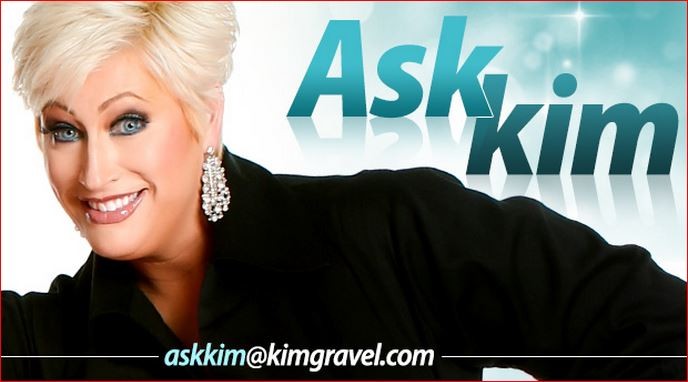 1) Please tell us about two seasons of your show
Kim of Queens
and what is the future of the show on Lifetime TV. We can launch a boycott if you need us to. It's a great show. Through constant laughter at how funny you are, the audience learns, you care for these girls and their futures. Kim –
Well there are a few things in the works with Lifetime that I cannot give full details, but it is a possible new show that I am so excited about. It's a more in-depth show making over women inside and out. It will be funny, fish out of water with compelling stories and, of course, tons of heart!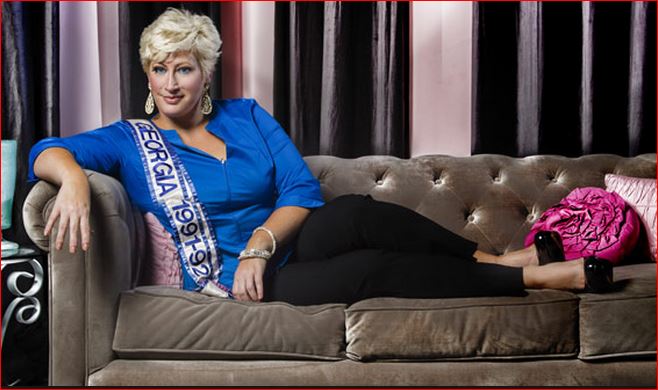 2) Tell our readers about being a regular on the panel at
The Steve Harvey Show
how did that come about? Also, you host for local shows in Atlanta
Friends and Neighbors
and
Atlanta Live,
wow, do you have a twin? Kim –
The Steve Harvey show has been a second home to me in TV. I love daytime TV and really long term that's where I want to land. Steve Harvey is a genuine gentleman who really is a mentor to me in many ways. We have really good, genuine chemistry that I think comes across. More importantly we share the same common values, our faith, family and the same work ethic. I've learned so much from doing the Steve Harvey show and will continue to be one next season. As far as the local Atlanta shows, I've done those for over 10 years really developing my hosting skills. It was invaluable experience.
The Panel with Steve Harvey and guests Snooki and Jwow
3) What was it like at age 19 to become the youngest Miss Georgia in state history? Kim –  
Well I didn't know my butt from a hole in the ground, but I was determined. Looking back I kind of wish I would have waited until I was in my early 20's to win, but it was such a teachable moment in my life that I wouldn't trade it. I think it is so important for young people to get life experience, because even more so than college it teaches you how to cope and relate in this crazy world. I value my Miss Georgia and Miss America experience. I became a woman that year!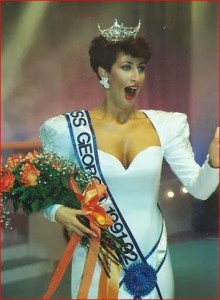 4) Please tell us about your musical group, Beloved. As the lead singer and song writer for the group, do you ever channel Dolly Parton. I know you are a fan. you mentioned her several times on
Kim of Queens
. Kim –
Of course, who is not a fan of Dolly Parton? I admire her not for the reasons you might expect. She is a prolific songwriter and I've been writing songs for over a decade, but Dolly is a brilliant businesswoman and for me that is the main reason I look up to her. Don't let the blonde hair, big boobs and southern accent fool you. She's sharper than a ginsu knife. Smart, beautiful and intuitive. I want to be just like Dolly when I grow up. 
Kim, Denise and Amy have performed together for years. They blend perfectly with each other. That's what gives Beloved such a unique sound, and adds to the groups popularity.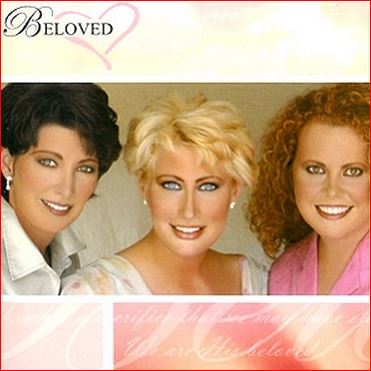 Kim and Denise Clark and Amy Goins
If you are not a Kim fan yet, get on board. Kim is on the move, and always going onward and upward: No back tracking. So stay tuned, much more to come.
Kim Gravel's official website –
HERE 
, and her official Twitter –
HERE
, her official Instagram –
HERE
, her official Facebook –
HERE
, and Kim invites you to become an official Hardee Girl –
HERE