Rory Gilmore might be upset that The Atlantic cut her story, but they had a valid reason for doing so. Warning: this article contains minor spoilers for the new Gilmore Girls revival, A Year in the Life.
During the first episode of Gilmore Girls: A Year in the Life, we see Rory telling Lorelai that one of her stories got cut for another from The Atlantic. Now The Atlantic is explaining why Rory's story got cut and why Rory is actually a bad journalist.
Megan Garber, The Atlantic's culture journalist, listed off the different rules of journalistic ethics that Rory broke throughout her storylines in the four-part series revival.
Garber explains that, while it's a common thing that happens in journalism, The Atlantic most likely realized that Rory Gilmore is not the good journalist that she thought that she was despite her resume and all that she has learned throughout her career.
Among her infractions, one of the biggest is the fact that she was sleeping with one of her sources. During the third episode, "Spring," we see Rory freaking out due to sleeping with a guy she met while interviewing people for her line story for GQ. While she is mostly freaking out about the fact that the guy she slept with was dressed as a Wookiee, Garber points out that he was originally a source, and sleeping with him was against journalistic ethics.
She also points out that, despite the fact that Rory was doing a story on the reasons why people were standing in lines, she often did not ask those people what they were doing and the reasoning behind it. Instead, she just accepts the fact that they are just waiting there without finding out more. She even fell asleep while interviewing one of her sources, another big infraction against Rory.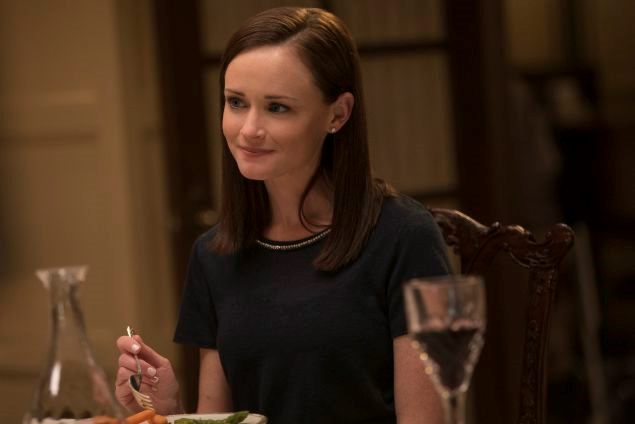 observer.com
Here's hoping that Rory takes all of these examples as learning experiences, as she continues in figuring out her career -- even though she might not have another byline in The Atlantic ever again.
Gilmore Girls: A Year in the Life is currently available for streaming on Netflix.