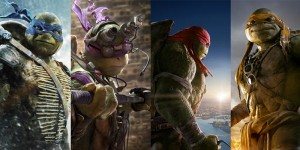 Photo by: UIconStock.com
Donatello once said, "We Turtles don't know the meaning of the word 'defeat'." These Turtles surely don't know the meaning of defeat after all. After originating as a comic book, they made their way into a cartoon series, films, video games, and toys, just to name a few. Now in their latest film, everyone's favorite crime-fighting, pizza-lovin',
Teenage Mutant Ninja Turtles,
is having a sequel after faring extremely well at the box-office this weekend. According to website Box Office Mojo,
TMNT
came first with $65,000,000;
Guardians of the Galaxy
came in a second with $41,531,000; and in third,
Into the Storm
with $18,015,000. In addition, the film has grossed an estimated $28.7 million in the international box office, which brings the worldwide total to a whopping $93.7 million. With its success, it's no surprise that
Paramount would launch a sequel right away
. On June 3, 2016, you can see Leonardo, Raphael, Donatello, and Michelangelo grace the big screen once again. In addition, Paramount announced that Michael Bay will be producing the sequel as well. It has been a successful summer for the producer not only with the Ninja Turtles, but with
Transformers: Age of Extinction,
too. What did you think of the film? Leave your comments below!
Keep Up With PopWrapped On The Web!