Well, according to
Nickelback
lead vocalist Chad Kroeger.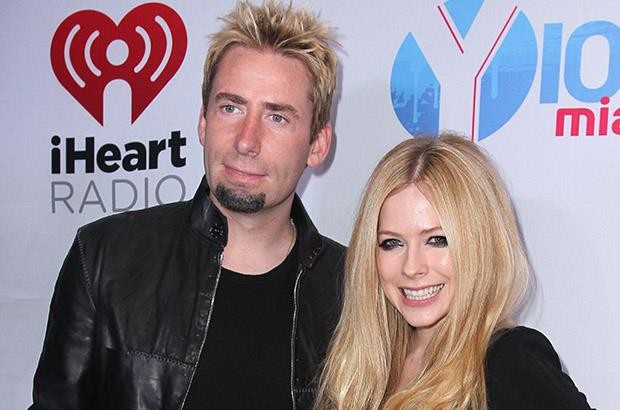 etcanada.com
There have been recent reports in the press that the couple, Avril Lavigne and Chad Kroeger, were planning a divorce after being married for just over a year, but Kroeger insists these are all rumors. Talking to
ET Canada
, the singer said, "You know my dad calls me up and he's just like, 'I haven't slept in 2 days, what's going on?' I'm like, 'Dad you're not buying all this crap are you?' You know, I get to hear all the rumour mill stuff. I find it very amusing." The couple began dating in the summer of 2012 after collaborating on Avril's fifth studio album back in March of the same year, developing a relationship and eventually marrying the following year in July 2013 in France. However, speculation began in September of this year about the couple's marriage being in trouble, especially when Avril was seen celebrating her 30th birthday without her husband in sight. Chad insists that the whole rumor thing is like your typical High School drama-rama.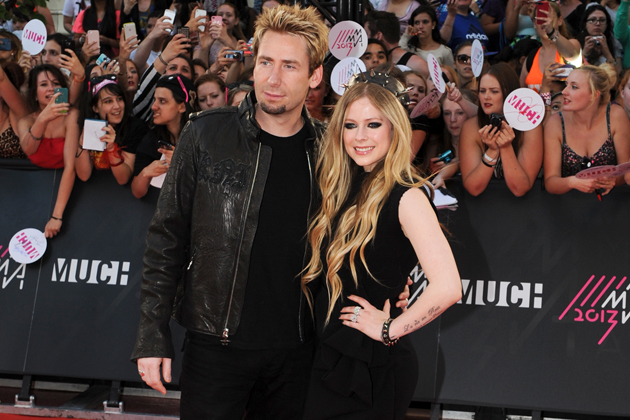 popcrush.com
"When you get out of high school, and it's like ugh, okay. All that rumor crap. All that stuff that people say behind each other's backs is minuscule, pales in comparison to the world of celebrity or being married to a celebrity," he continues,  "That's high school multiplied exponentially. It's ridiculous. How many times has Jennifer Aniston been pregnant this year? A dozen?" Kroeger even tried to
lighten the mood
a bit by announcing a rumor of his own, "I'm pregnant!" Now
there's
something to get people talking. Meanwhile, if you are fan of the band, be sure to check out their upcoming North American tour starting early next year! For more information, visit their
Official Website
.
Keep Up With PopWrapped On The Web!