Banners is an up and coming artist from The United Kingdom's Liverpool and managed to catch our attention with his first couple of singles, "Ghosts" and "Shine A Light", especially thanks to making it on Spotify's Spotlight playlist. He's now released a brand-new single, "Start A Riot", which landed on one of our #MusicMonday playlists, and is preparing to drop his self-titled EP. PopWrapped made sure to catch up with him, so as that we all get to know him better before we see his name on actual banners.
PopWrapped: Hello Banners, I'm glad to be doing this chat with you! To begin with, would you like to shortly introduce yourself to our readers?
Banners: My name is Banners and I'm an artist from Liverpool in the UK. I'm signed to Island records and I really like singing.
PW: How did you decide to go by Banners? Is there some story behind it?
B: There's a few reasons for the name Banners. I'm a big Liverpool FC Supporter and we've always used banners (a bit like a big flag) to convey a positive message of support to the team. In many respects with a song, you have the opportunity to do the same thing, to express your thoughts and feelings in a very tangible way, so I decided to use the name Banners for myself. I have a song called "Start A Riot" that's about going to war for somebody you love and I like the imagery of going to war behind a banner, of picking a side.
PW: I know you and music go way back, so do you want to tell us a bit about how your journey began and got you where you are now?
B: Well I've been a singer since I was a small child. I used to sing in the Cathedral Choir in Liverpool, so that's where it all began. My dad is a record producer, so I've always been fascinated by the music business, by recording and singing as an artist. And now I get to do it for a living which is amazing!
PW: What kind of music did you grow up listening to? Name a few artists that have influenced you.
B: I really love Jeff Buckley and Joanna Newsom. I love the idea of using your voice as an instrument. Using it to illicit different sounds that convey your true emotion. They are both masters at that and that's something I try to do with my voice.
PW: What was your reaction when you found out that you made it on Spotify's Spotlight playlist?
B: I felt extremely humbled. Spotify have been so supportive and it's such a pleasure and an honour to be part of such a fantastic team that's genuinely passionate about new music.
PW: You've got an EP on the way for early next year. What can you tell us about the creative process, from experimenting in the studio to picking the final trackslist?
B: I've always loved recording studios from a very early age. There's something magical about creating something from nothing. I write a lot of my songs with my producer, we'll work out the chords and the melody, as well as the theme of the song, the hook. And then we'll work on the rest of the lyrics. Lyrics are often a very time-consuming process, but it's absolutely worth taking the time to get it right. To make sure you're clearly conveying what you want to say. Then, once it's all written, we'll figure out simple instrumentation that I can record the vocals to. Once that vocal is done, we can build up the tracks. Recording guitars, bass. We use session players for the drums, strings etc.
https://soundcloud.com/bannersmusic/start-a-riot-1
PW: Without putting any labels, how would you describe the direction of its sound?
B: I think it's anthemic, and uplifting. And it's very close to my heart, because I'm singing about things that mean a lot to me and that I feel very strongly about.
PW: Do you believe "Start A Riot" represents the overall idea of the EP?
B: I think songs are almost like a diary. They represent how you felt at the time you wrote them. "Start a Riot" is for a girl that I felt, and still do feel, very strongly about. So in that sense, as a time capsule of my emotions when I was writing the EP, it represents the EP. It's a very honest, heartfelt song. A love letter to someone really.
PW: In what ways would you like to further experiment with your music in the future?
B: I think experimentation happens because you feel inspired by something. So I intend to continue being inspired by things, by people, music, life and see what direction that takes me!
PW: What's the best piece of advice you've been given for your career?
B: I think the best advice is to let people hear your music. Even if it's just a demo. Because you never know who might hear it and what that might lead to.
PW: Artistically speaking, where do you see yourself in half a decade from now?
B: I don't know where I'll be in the future. The most important thing is to experience the present fully, and to work as hard as you possibly can towards your dream right now. The future will happen when it happens. I'm just so happy to be in a position to make music that I'm really proud of and work with the wonderful people I get to work with. And I intend to give everything towards making that happen for as long as I can.
PW: Would you like to call this a wrap with a few words for the people who support you?
B: Thank you so much to everybody that has taken the time to listen to the music, it means so much to me and makes it all worthwhile!
On a final note, we would like to thanks Banners for taking the time to do this interviw with us and wish him the best of luck in his career. Make sure to never miss another beat from Banners by following him on Facebook, Twitter, Instagram and Soundcloud.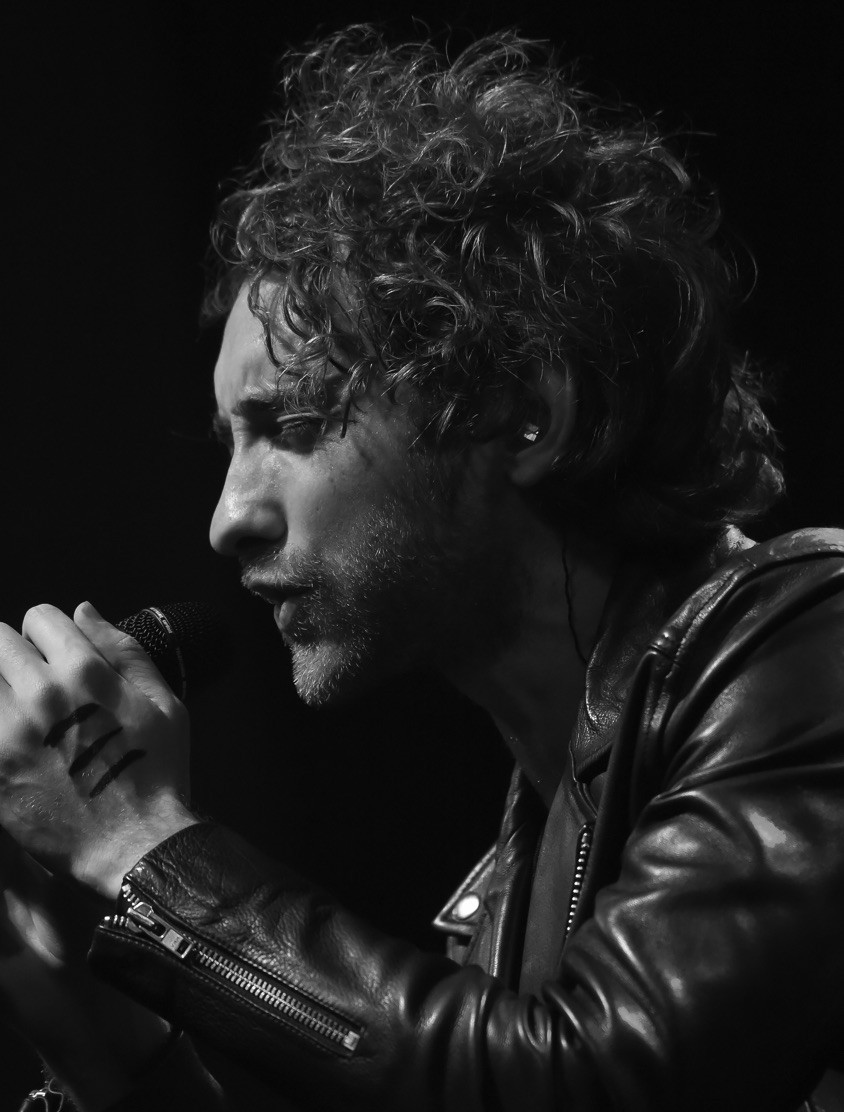 Courtesy of Banners