Baby Doe's accused killers had their first day in court this week.  
At their arraignment on Monday (Sept. 21), 40-year-old  Rachelle Bond, mother of "Baby Doe," was ordered held on $1,000,000 cash bond. Her boyfriend, 35-year-old Michael McCarthy, is being held without bail.
Rachelle is the mother of 2-year-old Bella Bond; the angelic-looking toddler's remains were found in a trash bag washed up on a beach near Boston, Massachusetts.
The tragic story of Bella began in June, when the then-unidentified remains were found on a beach.  A police artist drew a possible sketch of the little girl.  The  image, along with photos of the clothes she was wearing,  were circulated tirelessly all over the world.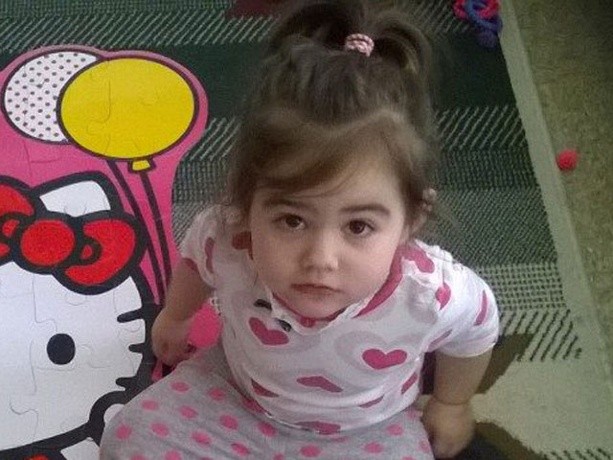 Credit: wcvb.com
Finally, after months of searching, a credible tip came in, leading to a search warrant for the mother's home. On September 18, Baby Doe was identified as 2-year-old Bella Bond.
Since then, both the mother and her boyfriend have been arrested and are awaiting the next steps in the legal process.  Police allege that the boyfriend killed Bella and her mother helped cover up the heinous crime.  The community is outraged by the crime, and  a shrine has continued to grow at the spot on the the Winthrop beach where Bella was found.
While all the details of the murder have yet to unfold, a few have been released.  According to Time,  Assistant District Attorney David Deakin stated:  "Bond, told police that one night in late May, Bella didn't want to go to bed and was fussy. McCarthy, 35, said he would go into the bedroom to calm her down."
Bond later went to check on Bella when she didn't hear any noise coming from the bedroom. She found McCarthy near Bella's body, his hand near her abdomen. Her daughter's head was swollen and her face was gray; Bond said that she knew Bella was dead before she touched her.
Bond also claimed that McCarthy said, "She [Bella] was a demon anyway. It was her time to die."
There are also reports of the child being mistreated by the couple.