Abbie Sedgeman
Staff Writer
@the_sedgetable Anyone that has ever watched Benedict Cumberbatch knows that he performs best in deep and complicated roles. His role in The Imitation Game is no different as he portrays the mathematician and scientist Alan Turing, the man who was a fundamental part of breaking the German Enigma code during the Second World War. Two new stills have been released, one of which showing Keira Knightley, Matthew Goode, and Allen Leech in their roles alongside Cumberbatch.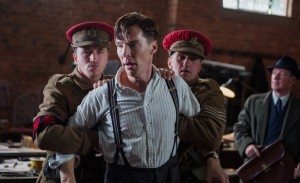 Courtesy of Digital Spy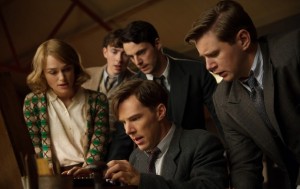 Courtesy of Digital Spy

The film is not released in the UK until the 14th has already received praise for his portrayal of Turing, from Harvey Weinstein, who payed $7 million for the movie rights back in February. "Alan Turing is not outwardly very sympathetic. He's brilliant, but the way that Benedict Cumberbatch played him showed us these guys found the right level of vulnerability, genius and the arrogance of the character too," Weinstein explained. Naturally, Cumberbatch studied hard for this role, practicing Turing's stutter and even read one of his letters at this year's Hay Festival for Letters Live, which you can watch below. When discussing his role, Cumberbatch says, "He's an exceptional man. I hope this film does justice to this unsung hero." http://youtu.be/EpSwP1XapTI Keep Up With PopWrapped On The Web!