BET Networks & The National Basketball Player Association have partnered together to form an award show for the players to award their own.  "The Players' Awards" will celebrate the best in basketball featuring luminaries from the world of basketball and beyond coming together to celebrate sportsmanship and excellence both on and off the court.
Show taping takes place at the Penn & Tell Theater in the Rio Las Vegas Hotel & Casino in Las Vegas on Sunday, July 19, 2015 from 5 – 7 PM PST (airing Tuesday, July 21, 2015). Scheduled appearances by top NBA stars including members on the National Basketball Players Association (NBPA) leadership committee - LeBron James, Chris Paul, Stephen Curry, Andre Iguodala and Anthony Tolliver to name a few, special celebrity guests and musical performances by the hottest names in Hip Hop and R&B to include Lil Wayne.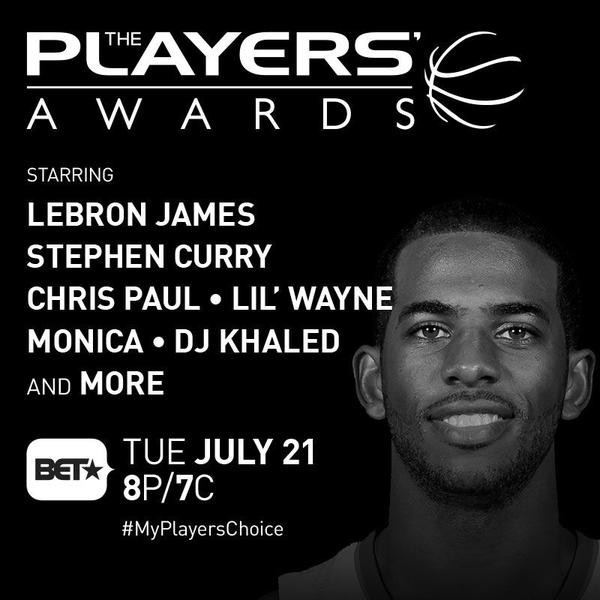 Courtesy of NBPA
To get a full list of nominees and more information, click here.
Stay tuned for live coverage straight from the red carpet on Sunday, July 19, 2015 from 3:30PMPST-4:30PMPST.