After allowing
Gina Prince-Bythewood
to tug at my heartstrings, I sat there in the theater and let the credits roll. Completely engrossing myself in all that this charming modern day love story intended to make its audience feel.
"Beyond the Lights"
left me feeling hopeful, along with a number of other emotions it evoked as the romance between a budding pop icon, Noni (
Gugu Mbatha-Raw
) and bodyguard, Kaz (
Nate Parker
) took its course. Both actors delivered a beautiful mixture of emotional vulnerability that clashes with their own self-righteousness, yet is the very thing that draws them to each other. The film begins with a young Noni (
India Jean-Jacques
), cute and quirky, being dragged to a talent contest by her tough as nails mother Macy Jean (
Minnie Driver
). Noni performs Nina Simone's "
Blackbird
" and the crowd loves her. Upon winning 2nd runner up, young Noni seems to be full of joy as she beams with pride, holding her trophy on stage, until she looks into the crowd at her mother's cold, and empty expression. This is the first time we see the relationship between the two play out in a quiet, but poignant manner, a facet of their relationship that becomes a major roadblock for Noni's career and love life later in the film. Macy Jean drags her daughter off the stage, and as they get to the parking lot, tells her to "chuck" it, referring to the trophy. She reminds her that if you want to be the best, runner up won't do it. Obeying her mother, a tearful Noni drops the trophy where she stands. Fast forward to present day Noni, where we experience a complete 180 from the innocent little girl we opened with. We are quickly introduced to the adult, sex symbol version of the young star, quite Rihanna-like in her appeal, in a music video wearing just enough to cover the parts you can't quite show on TV. Noni and rapper, Kid Cruiser, (
Machine Gun Kelly
) are paired on the track that they are nominated for at the Billboard Awards, and they win. Its clear now that Macy Jean, now her mom-ager, on the phone handling business basically all of the time, could care less about her daughter's actual well being and more about her next hit. The brilliance that is
Gina Prince-Bythewood
lies in the subtle ways she leads us up to the point where Noni attempts to commit suicide. Although waving to fans and taking photos along the way, there is an evident void in her eyes. "Maybe she's sleepy from her hectic schedule" one would think, until she approaches her hotel room, where she meets Kaz, securing her door, and tells him not to let anyone in behind her. With her entourage stuck outside, Macy Jean walks up and orders him to open the door. Here we find Noni on the edge of the railing, ready to jump to her death. Kaz hears her mother's shriek as he comes into the room, and runs to the rescue. As he is gripping her hand, pleading with her not to give up on her life, he utters a few words that awaken something in her, "I see you." When he pulls her back over the rail to safety, they sit their grasping each other tightly, looking one another deep in the eyes, oblivious to all that is going on around them. In that moment, you can quite literally feel them connect soul to soul. Ok, so this is where the typical evolution of their relationship begins. Seen this in movies over and over. Knight in shining armor walks in, saves the day. Damsel in distress is fixed. Wrong. The obstacles they overcome, leave the audience feeling like they won't even end up together in the long run, but thats what makes it a real love story, as opposed to a fantasy. Kaz is completely turned off by her world, the gimmicks, the lies, the behind the scenes mess we don't get to witness firsthand that certainly does occur in the music industry- and although at times he questions what she could want with him, a simple everyday guy, he can't deny her when she requests him as her bodyguard. Kaz' father, played by the great
Danny Glover
, also in the police force, wants nothing more than for his son to go the politician route, and is pulling the proper strings to make it happen, so we see his disapproval of Kaz' relationship with a girl he deems unfit to make a wife, much less to have on your arm when you're running for office. The scene that moved me most, however, was the quiet, yet powerful scene that took place when Noni and Kaz have run off to Mexico to get away from all the fuss when things go South with her career. Here stands a huge star in a bathroom mirror of a remote island hotel resort, where few if any, know of her fame. She slowly starts to take out her purple and grey weave tresses, and reveals her beautiful, natural mane of curly hair. In the wake of black women in TV and film recently revealing their natural beauty,
Viola Davis
in "
How to Get Away With Murder
," its timing was perfect and its symbolism ran deep. It was like the rebirth of the young Noni who sang "Blackbird" at the talent show in the UK. "Beyond the Lights" is an awesomely executed movie, full of comedy, drama, music and romance, and flows effortlessly. Prince-Bythewood makes her essential-to-the-story statements, while still remaining hugely entertaining. At the Toronto Film Festival premiere, the director stated she cut the film's steamy sex scene down to obtain a PG-13 because she desired teenage girls to experience the film's "strong female empowerment vibe." Whats more is that it has two Black people in a romance, but that doesn't mean it's only for women or African-Americans. Parker with his Denzel-esque qualities and powerful stare, and Mbatha-Raw in her very crafty and convincing performance, make it clear these two stars have a huge career ahead of them. "Beyond the Lights," written and directed by the same genius who created "Love and Basketball" effectively harbors elements that speak to those groups within a much bigger scope that appeals to a wide range of viewers. It was refreshing to experience a love story that didn't feel cheesy or forced. Kudos to all who had to do with the birth of this amazing film.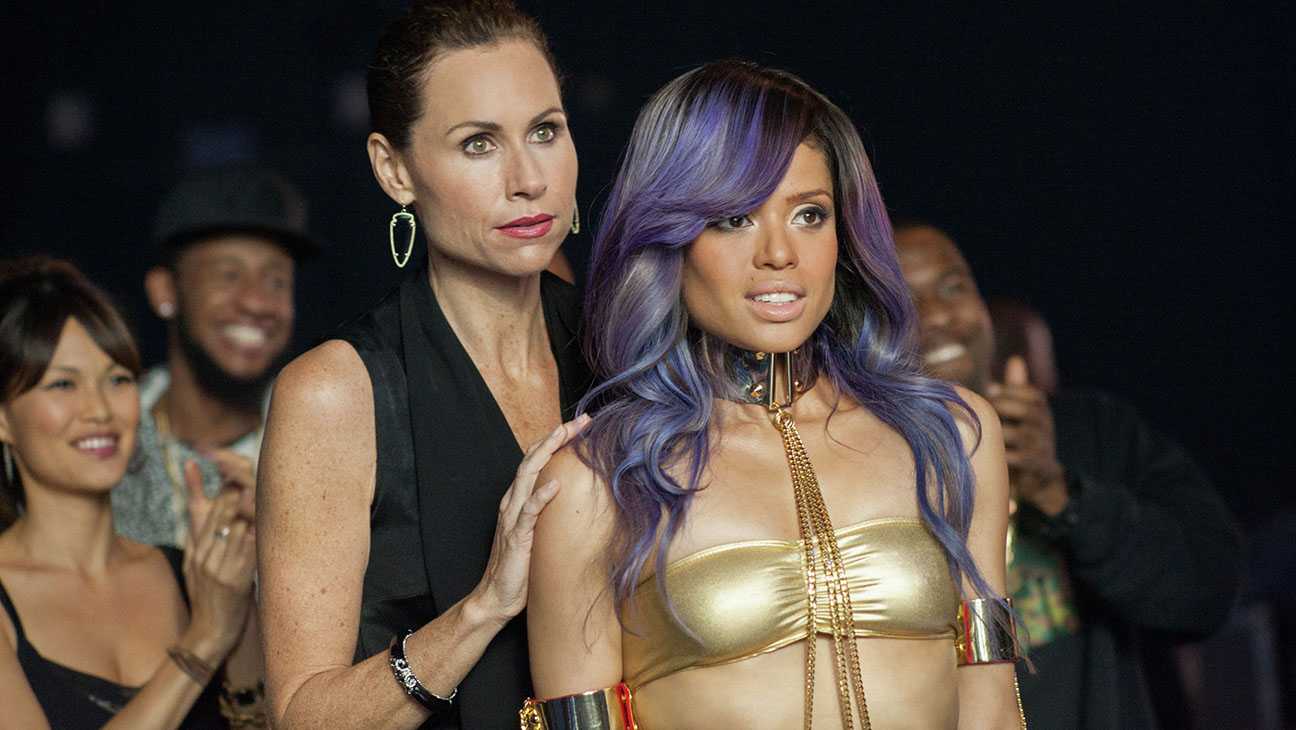 Courtesy of: Hollywood Reporter
Keep Up With PopWrapped On The Web!