After a deadlocked trial, where the jury could not confirm whether Bill Cosby was guilty of sexual assault, Cosby has announced he will be teaching seminars on how to deal with the accusations of sexual assault.
According to TMZ, Andrew Wyatt and Ebonee Benson, Cosby's spokespeople, told Good Day Alabama that the comedian will do a series of town hall meetings this summer, which will educate the youth on sexual assault. Basically, Cosby wants to teach them what to do if there are accusations brought against them, and how to handle those accusations. Wyatt said the tours, which will start in July, will help young kids "know what they're facing when they're hanging out and partying, when they're doing certain things that they shouldn't be doing, and it also affects, you know, married men."
Thank You #GoodDayAlabama #WBRC #FOX6 and the most watched news anchor #JaniceRogers @JANICEROGERS6

— Bill Cosby (@BillCosby) June 22, 2017
... for having my publicists #AndrewWyatt and #EboneeBenson on your show. #MyFoxALhttps://t.co/KbIQsKzzSa

— Bill Cosby (@BillCosby) June 22, 2017
Can these town hall meetings affect Cosby's case?
The tour comes at a shocking time since Cosby is scheduled for re-trail within the next 4 months in the case between him and Andrea Constand. Whatever he says during these meetings can be used against him in the upcoming retrial, yet his lawyers have signed off on the speeches.
Cosby is being tried on sexual assault charges after an encounter he and Constand had at his home back in 2004. The jury apparently had 2 not-guilty hold outs which pushed the case into a standoff.
Yet instead of speeches outlining the importance of consent and healthy sexual boundaries, it seems as if the direction of the talks will aim more at how not to get accused of sexual assault. The case has been heavily scrutinized as Cosby and his legal team try time and time again to discredit Constand and her remarks, stating the relationship shared was purely romantic and in no way forceful. Constand alleges Cosby gave her pills which in turn rendered her unconscious and therefore not able to consent.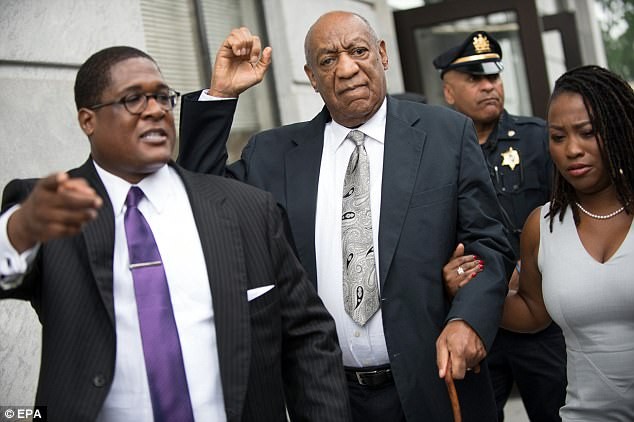 At this point it is hearsay if the tour will really be set into motion, as there is already an outrage over the level of victim-shaming the speeches perpetuate. Dozens of women have stepped forward with stories of being drugged and sexually assaulted by Cosby, yet, he will be given the okay to teach America's youth on how not to get caught in the act.
Watch the full interview here.