Black Lightning is having quite a year. The television series, once passed over by Fox, is set to debut on The CW in 2018, starring Cress Williams as Jefferson Pierce aka Black Lightning. And starting this November, you can catch the him in action when he makes his return to the DC comics universe.
Isabella is set to write the limited series along with artist Clayton Henry, best known for his work at Valiant on comics like Harbringer and Archer and Armstrong. The character was created by Tony Isabella and artist Trevor Von Eeden as a former Olympian, now married and working as a high school principal in Metropolis. Though he was born with superpowers, including the ability to generate and manipulate electrical energy, a family friend taught him to suppress them to avoid hurting those he cared for. As an adult, Pierce returned to his childhood neighbourhood with his wife and child, eventually using his powers to help those in need.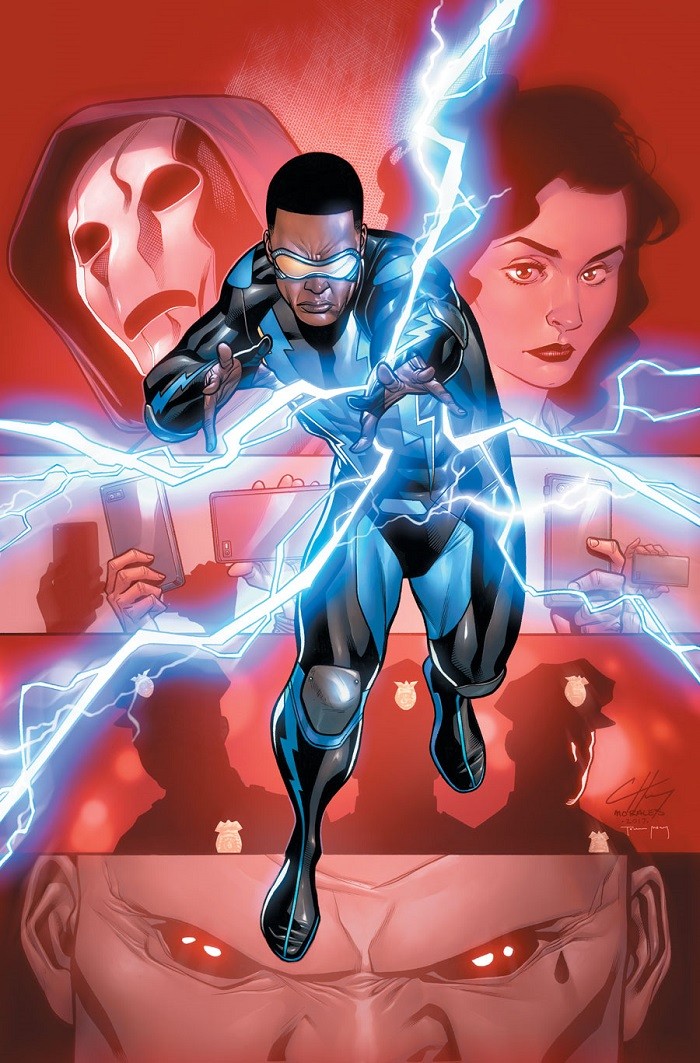 Black Lightning, the television series, dodges the Super-problem a Metropolis setting poses by relocating the series to Cleveland. Pierce is still a high school principal, focused on raising his two daughters - who also happen to have superpowers. However, fans should expect to see a few changes to the comic book series. Instead of being a principal, Pierce is a teacher. Though he still tries to make a difference, both in his costume and in his classroom, and still battles with familiar foe Tobias Whale, this version is unwed and without children. At 28, Pierce is also younger than he has ever been depicted.
Isabella wrote the first 10 issues of Black Lightning in 1977, with the series being cancelled the following year. Despite not starring in his own title, Pierce made appearances in titles across the DC line, including Detective Comics, Justice League of America, and World's Finest Comics, eventually settling into a regular series as a member of The Outsiders.
Pierce appeared less frequently after 1995, when the next reboot of his solo title was cancelled. In 2010, Jen Van Meter and Cully Hamner released the bi-weekly series Black Lightning: Year One, which was nominated for a Glyph Award. Despite the acclaim, Pierce returned to making the occasional guest appearance, until DC rebooted their entire line with the New 52. He worked with Blue Devil for a time, confronting Tobias Whale, and was considered as a recruit for the Justice League. Still, these appearances have been sporadic, leaving fans hungry for more.
Excited for the return of Black Lightning? You can pick up issue #1 of Black Lightning: Cold Dead Hands on November 1, 2017. Or, better yet, ask your local comic book store to put the title on your pull list. Preordering the title is also a great way to tell DC you'd like to see more than just six issues with this kickass hero. Check out the full solicit, along with some preview art, below.
Black Lightning: Cold Dead Hands #1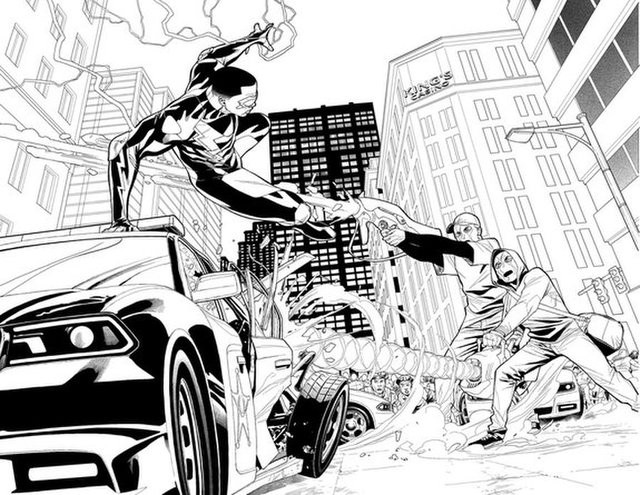 Written by: Tony Isabella
Art and Cover by: Clayton Henry
Variant Cover by: Ken Lashley
All-new mini-series by original creator Tony Isabella teamed up with superstar artist Clayton Henry! Black Lightning is back and things are not the same! In his home town of Cleveland, high school teacher Jefferson Pierce is a role model for his students. As Black Lightning, he's fighting to keep them safe, even as his city's streets are invaded by local gangs with deadly super-weapons. And wait until you see who their supplier is! Real-world issues in a super-hero world! Expect the unexpected!