Did Blake Shelton just blatantly check out Gwen Stefani's butt in a paparazzi photo? Sure looks like it...
Have you seen this picture, yet?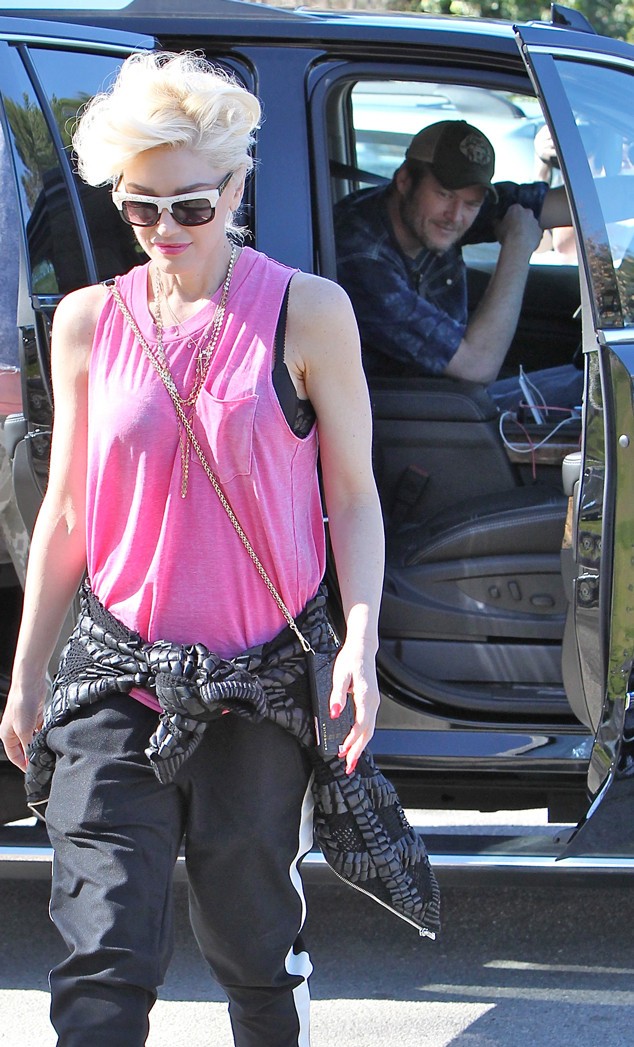 eonline.com
Is Blake Shelton looking at Gwen Stefani's behind? It sure does look like it...
The two The Voice coaches were recently photographed from outside of their truck. Much gossiping has been going on because of the way Shelton leans forward in his seat to watch his lady love walk away. They are said to have been dating since early November 2015.
When Gwen Stefani was a guest at On-Air With Ryan Seacrest on Friday (February 12), he asked her about the photo and what Shelton actually was looking at (as if she could actually know – does she have eyes in the back of her head?).
Her answer, though, was that she had just gone to a football game with her kids, trying to get into her car. Unfortunately, the place was swamped with paparazzis and when she opened the car door two basketballs and a football fell out, which her partner was looking at. The photographers simply caught the perfect moment. After that, Stefani said, they were laughing off the situation, although it was "super embarrassing".
I really don't know why this would be anyone's business and if someone's partner wanted to look at their behind, this is their choice and an absolute valid one. Of course women (or all people for that matter) should not generally let someone objectify them. However, the media talking about whether or not Gwen Stefani's boyfriend was looking at her bottom is not helping the matter.
We should acknowledge the fact that this is one picture, where no one can really make out where anyone is looking exactly. In addition, it is important that we respect whether or not the couple wants to talk about the moment; and if they do, we are required to understand and not disregard their answer.
What do you think? Do you care whether or not Gwen Stefani's behind was looked at? Should we discuss the matter or just simply drop it? Let us know on Social Media and in the comments!