The town of Sayre, Oklahoma houses Foss Lake, the final resting ground for three teens who mysteriously disappeared 44 years ago. A 1969 Camaro was pulled from Foss Lake a year ago, and officials have confirmed that the three bodies found inside are those of Jimmy Williams, Leah Gail Johnson and Thomas Michael Rios. All teenagers, all reported missing, according to the
National Post
. The vehicle, which belonged to Williams, was found while police were testing out sonar equipment in the area. All three teenagers had last been seen on their way to a high school football game in nearby Elk City. They ultimately met their fate in that lake, though it is unknown how they got there and how they died. Perhaps the most mysterious aspect of this case is that near the Camaro, police also found a 1950s Chevrolet with three adult bodies. John Alva Porter, 69, Cleburn Hammack, 42, and Nora Marie Duncan, 58, were also identified as victims of the lake. Two of them had been confirmed missing since 1969.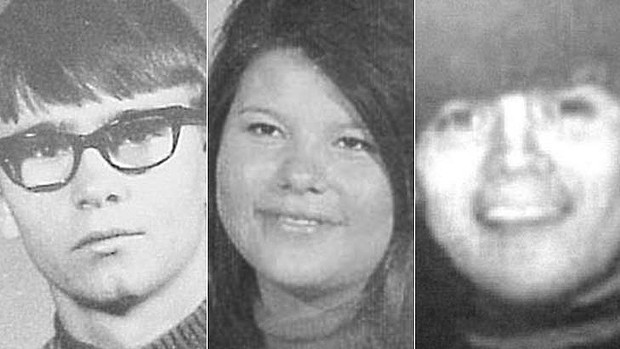 Courtesy of smh.com.au
Speculation and rumors ran rampant regarding the disappearance of the teens. Some suspected drug smuggling, while others believed that the teens ran away to be part of the counterculture movement. The police have dismissed the possibility of foul play, stating that the individuals involved were victims of accidental drowning and weren't in any way connected. The medical examiner also confirmed the likelihood of accidental drowning. The families, however, think otherwise, believing that some sort of foul play was involved. How could the teenagers simply submerge themselves? The lake is also fairly shallow, and the fact that they didn't at least try to get out of the vehicle raises more questions. The medical examiner states that it could take years before they confirm the actual cause of death given the grim state the bodies were found in and other pending cases that require more immediate attention. In the meantime, the details surrounding their deaths remain a mystery.
Keep Up With PopWrapped On The Web!