The last time we saw Bran Stark, he was a shaggy haired child meeting a mysterious figure in an underground cave. 
He made no appearance in the sixth season, and since then the boy has transitioned to a strapping adolescent.
Game of Thrones has released a promo pic of what the most magically gifted of the Stark children will look like.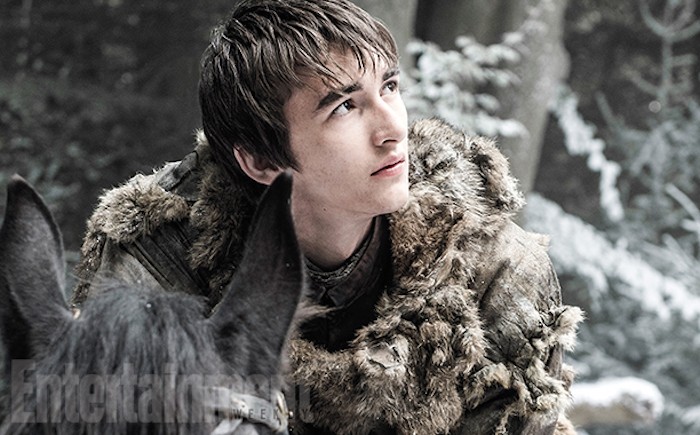 Entertainment Weekly
We see him now sporting a much shorter and cleaner haircut while astride a horse. It seems Hodor no longer has the honor (or burden) of carrying him around . Which bodes well for Kristian Nairn who plays Hodor. As tall as Nairn is, Isaac Hempstead-Wright, who plays Bran, is now a strapping young lad of six feet!
For the first time much of what will happen in the beloved fantasy series' upcoming sixth season will remain a mystery. This is partly thanks to the fact that the television show has caught up with the books, which means pivotal plot points are no longer available to book readers beforehand.
One exception may be Bran's story line, because the books delved deep into his training as a greenseer under the tutelage of the three-eyed Raven, played by cinema legend Max Von Sydow. In the course of Bran's training Max reveals much of the past history of the Stark family.
Season Six of Game Of Thrones will premier in April of 2016 on HBO
.