Many outlets are reporting that Angelina Jolie and Brad Pitt are through after just over two years of marriage and 12 years together.
According to E!, Jolie cites "irreconcilable differences" as the reason for the filing, also known as "the reason for every celebrity divorce. Ever."
She is also seeking sole custody of their six children, allegedly willing to grant Pitt visitation rights. She will not, however, seek spousal support.
TMZ (so, you know, take it with several grains of salt) claims that there are darker reasons for the split. A "source" claims that Pitt's substance abuse is taking a toll on the union, exacerbating his anger issues and making him a danger to their children.
Obviously, no one really knows what happens behind the closed doors of a relationship, but you can bet that won't stop the media from speculating anyway.
All I can say is that, as a staunch supporter of one Rachel Green, I imagine Jennifer Aniston is having herself a bit of a laugh right now. Naaaah, just kidding! She's way too classy for that.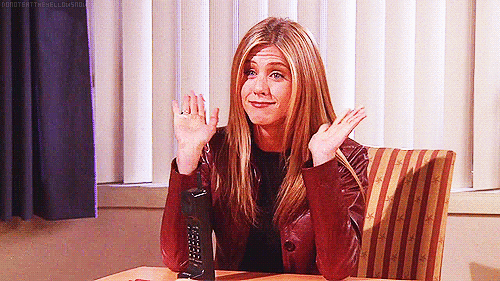 Giphy