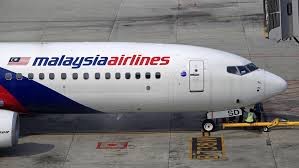 Dani Strehle
Senior Manager
Malaysia Airlines passenger plane was gunned down
in the war-torn country of Ukraine near the Russian border.
http://youtu.be/dTCulEzHQh4
The plane, a Boeing 777, contained 15 crew members and 280 passengers, according to the aviation manifest. Malaysia Airlines has confirmed a loss of contact with the flight crew. The plane went down a mere twenty miles from entering Russian airspace. An unidentified source told Reuters that it, "Began to drop, afterwards it was found burning on the ground on Ukrainian territory.
[#MASalert] MEDIA STATEMENT on MH17 Incident released at 12:30am/18 July 2014 http://t.co/qZwYzvcqXB — Malaysia Airlines (@MAS) July 17, 2014
We will continue to update you on the #MalaysiaAirlines details as they emerge HERE: http://t.co/7N2BLpAxvq pic.twitter.com/GntoeiCjjL — PopWrapped (@PopWrapped) July 17, 2014
*UPDATE: Rebel site suggests insurgents shot down #MalaysiaAirlines #MH17 plane in #Ukraine by mistake. pic.twitter.com/mjQENsgPEt — PopWrapped (@PopWrapped) July 17, 2014
*UPDATE: Interior Ministry adviser says number of dead from #MalaysiaAirlines #MH17 crash is more than 300 and includes 23 #US citizens. — PopWrapped (@PopWrapped) July 17, 2014
BREAKING FOOTAGE: Tragic video from the moment #MalaysiaAirlines plane crashed to the ground. http://t.co/weJzQqyGSL — PopWrapped (@PopWrapped) July 17, 2014
PHOTO: Wreckage of #MalaysiaAirlines #MH17 in #Ukraine - witnesses claim to see Malaysian passports strewn in site. pic.twitter.com/Kd2jePMowP — PopWrapped (@PopWrapped) July 17, 2014
#France tells airlines to avoid air space over #Ukraine after #MalaysiaAirlines #MH17 downing. http://t.co/7N2BLpAxvq pic.twitter.com/5accvdkSzP — PopWrapped (@PopWrapped) July 17, 2014
BREAKING: First look at the crash site of #MalaysiaAirlines #MH17 in #Ukraine. (PHOTO) pic.twitter.com/EPXDc1fhcN — PopWrapped (@PopWrapped) July 17, 2014
BREAKING: Eyewitness' alleged photo of debris of #MH17 #MalaysiaAirlines plane in #Ukraine pic.twitter.com/cCtGmzHkv4 — PopWrapped (@PopWrapped) July 17, 2014
BREAKING: Reports Confirm That #MalaysiaAirlines Flight Was Gunned Down Over Ukraine (UPDATE) http://t.co/aFjZuquTyy pic.twitter.com/dbMZqDGtLd — PopWrapped (@PopWrapped) July 17, 2014
BREAKING: Malaysia Airlines has lost contact of flight MH17 from Amsterdam. Reports indicate it was shot down over Russia with no survivors. — PopWrapped (@PopWrapped) July 17, 2014