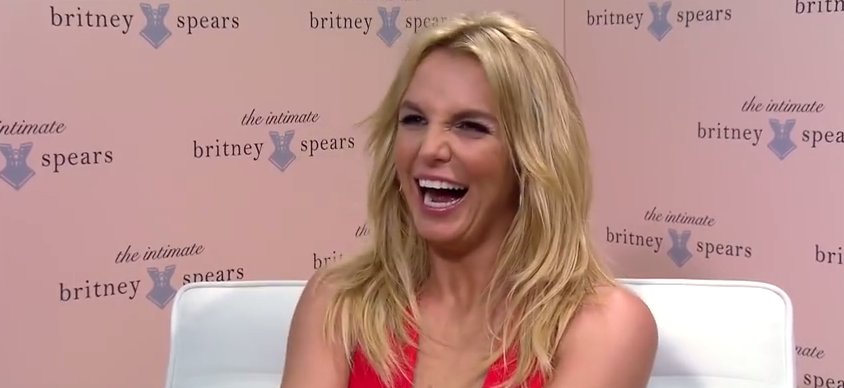 Still courtesy YouTube
Britney Spears is all set to work on her ninth studio album but this time around she wants to do a little something more..."artsy fartsy".
The stunning singer sat down with Extra on Tuesday in NYC in order to promote her new underwear line, The Intimate Britney Spears. When asked if she was back in the studio, recording new music Spears commented that her ninth album work is going "very slowly, but progressively. I want to do something very 'artsy fartsy', something I've never done before. Even if it's just taking a left lane and doing something more rock or rock pop," Spears further expresses, "I just want do something really out there and different."
In addition to a new sound and feel, Spears is hoping to collaborate with Katy Perry and Iggy Azalea (especially Katy). Spears has nothing but nice things to say about Perry, further gushing, "I think she's just electric. Her hair is always a different color. She's so flamboyant. I love that energy. I think it's contagious."
Although I wasn't a huge fan of Spear's last album, I'm extremely excited for her new album partly because i'm curious as to what "artsy fartsy" music sounds like.
Keep up with PopWrapped on the web!
Twitter
SoundCloud
Facebook
Instagram
Tumblr
Pinterest
YouTube