There are few things better than a live show in NYC--except for a live show in support of a great cause.
Artists PushMethod, NoMBe, and Mother Mother brought a lively crowd to Brooklyn Bowl in Williamsburg on July 21, each showcasing their own unique musical style to the undeniably cool, laidback atmosphere of the venue.
Tables by the front door were piled with hoodies, each brought by a guest to the event in a show of support for PushMethod's Hoodies for the Homeless charity.
As frontman Tavis Sage Eaton explained onstage, it's a cause near and dear to the band members' hearts, and one they're determined to keep going with their fans' continued support.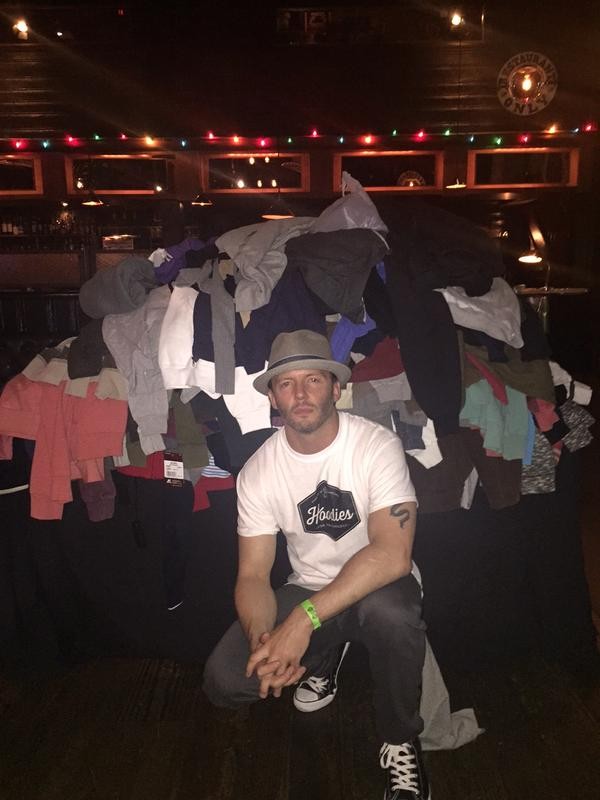 Credit: PushMethod
"I created hoodies for the homeless to show how music can be felt and not just heard. We turned music into action and that action directly helped keep people warm," he explained to PopWrapped. "At this stage in our musical life we may not be able to put a roof over the heads of the homeless, but we can put a hoodie over their heads."
Keep an eye out for the next Hoodies for the Homeless event so you can contribute to the movement. For those updates and more on PushMethod, check out their official website.