American Gods fans, you're going to love this.
Yes, the long awaited adaptation of Neil Gaiman's American Gods is finally getting its debut on Starz, and is being handled by Bryan Fuller and Michael Green.
I think we can agree it's in good hands, can't we?
Bryan Fuller tweeted some pictures of the concept art for the show, and it's enough to make your mouth water.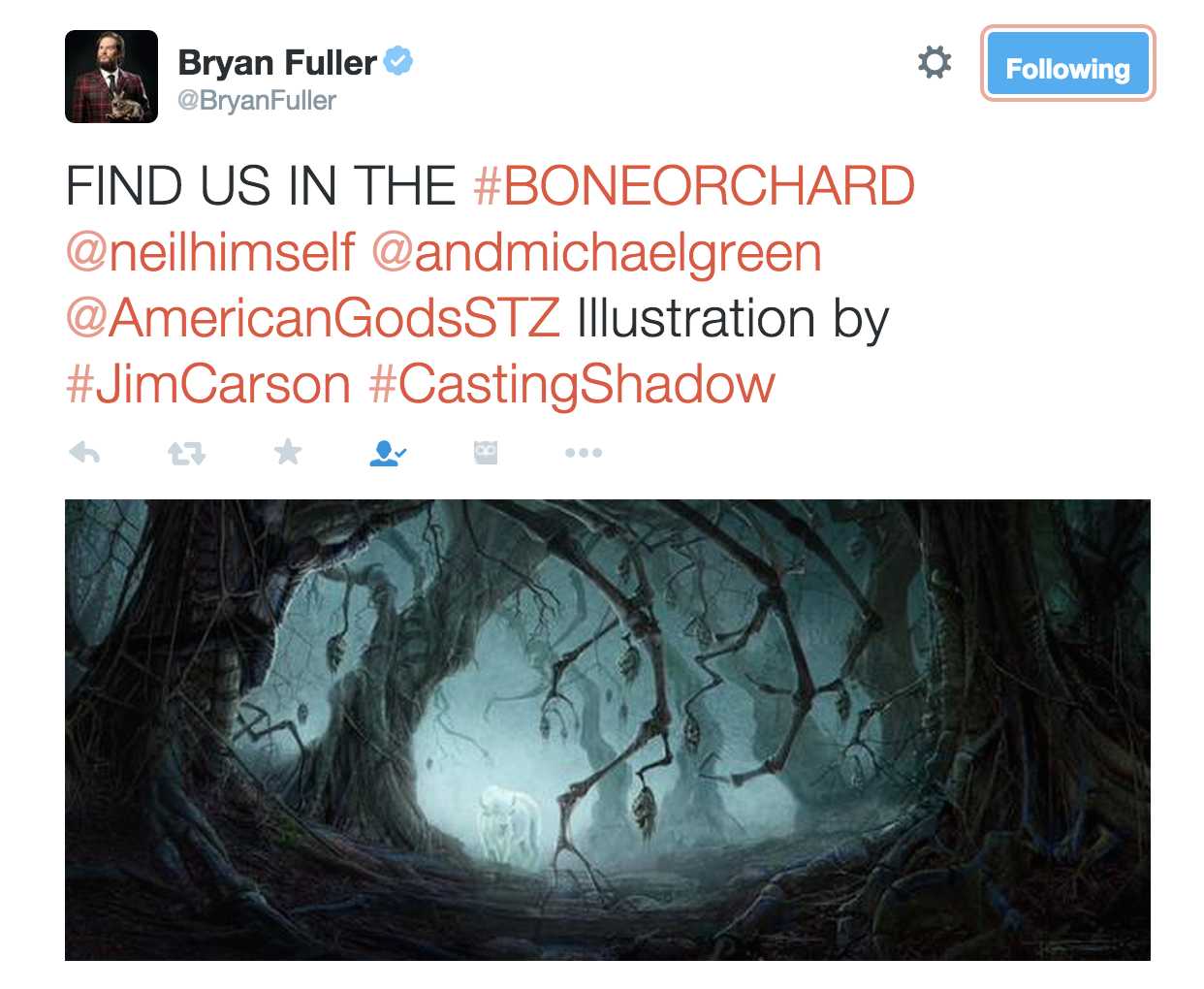 Courtesy of Twitter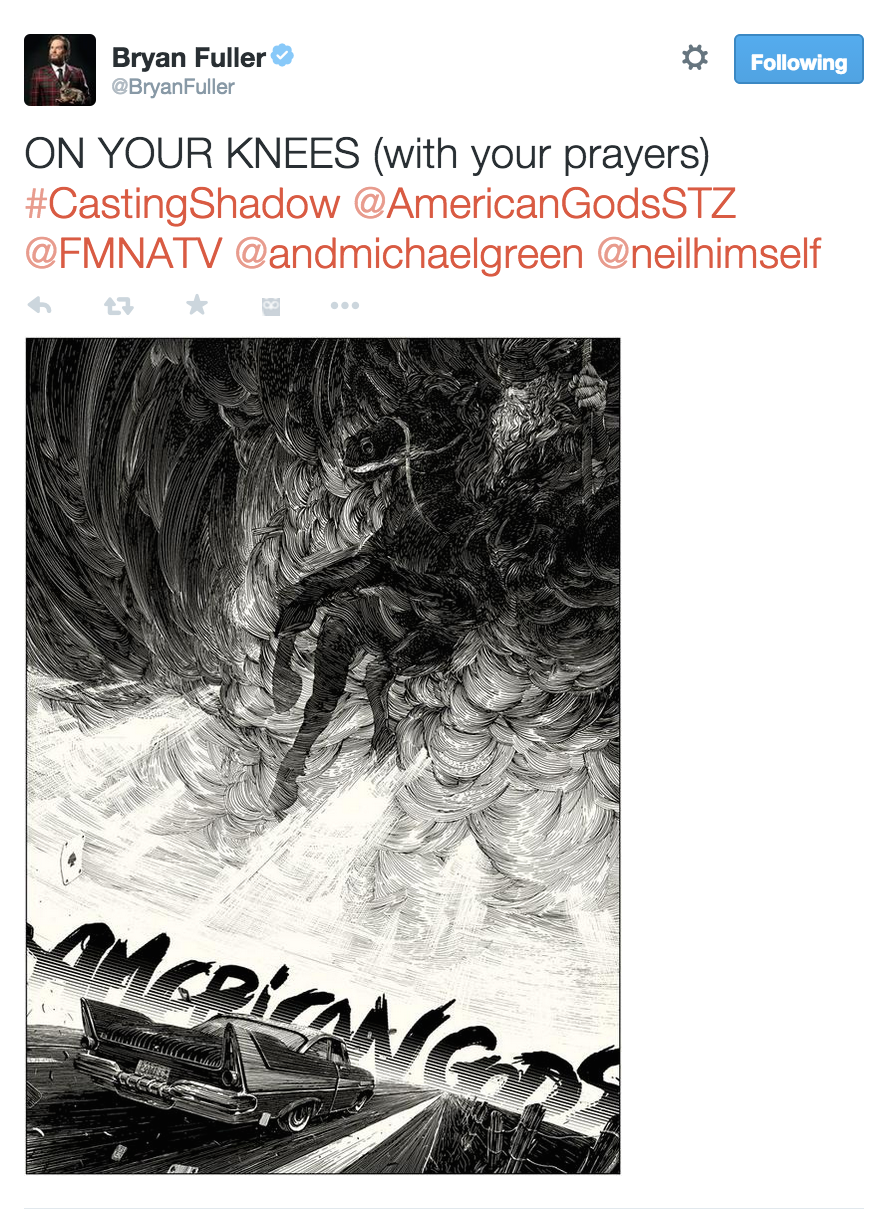 The synopsis for the show was recently released, and buzz is generating about the little show that could.
The synopsis reads:
"The plot posits a war brewing between old and new gods: the traditional gods of biblical and mythological roots from around the world steadily losing believers to an upstart pantheon of gods reflecting society's modern love of money, technology, media, celebrity and drugs. Its protagonist, Shadow Moon, is an ex-con who becomes bodyguard and traveling partner to Mr. Wednesday, a conman but in reality one of the older gods, on a cross-country mission to gather his forces in preparation to battle the new deities."
Oh, I am excited.
American Gods has a long history of failed attempts at adaptation; most recently it was acquired by HBO to be produced by Tom Hanks as a 6-series concept series. However, those talks fell through last November, and Starz took the challenge of encapsulating this world and bringing it to colour before our eyes.
And from the concept art, it seems like we are on to a winner.
Even Neil Gaiman approves. 
It's hard not to, as it's absolutely eerie and stunning—much like the book itself.
So Popwrappers, are you excited to see American Gods adapted for the small screen? Are you one of the many hoping Michael Chiklis will play Shadow? Or do you have someone else in mind?
As always, we'd love to hear your thoughts.