It appears that Warren Buffett has found his political soul mate in presidential candidate Bernie Sanders.  During an interview with CNBC on Tuesday, Billionaire Buffett expressed his admiration:
I think Bernie Sanders has been a terrific campaigner.  He campaigns exactly as I would campaign if I were a candidate.
That's not short praise, as Buffett is known for being careful and shrewd in his decision-making.  Buffett also pointed out that, despite the fact he feels Sanders won't win the election, he specifically likes the way that the Vermont Senator is running his campaign:
He's not going around saying things about other people. He's just saying, 'Here's my program'.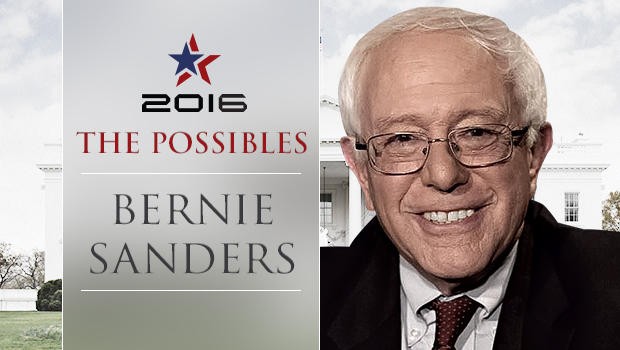 Courtesy of NBC News
In addition to his praise for Sanders, Buffett also made a few observations about other front-runners in the race.  He disapproves of Hillary Clinton's handling of the email scandal that surrounds her, pointing out that her cracking jokes about the issue may not be the best strategy.  He does support her policies, however, and has pledged his vote to Clinton.  As for Donald Trump, Buffett simply laughed and asked:
How can you not watch him?
Apparently even billionaires can appreciate that train-wreck.