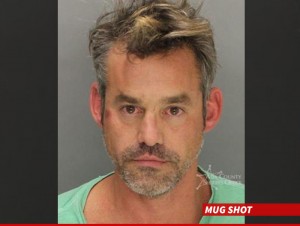 Courtesy of TMZ
Bad boy, what would Buffy think!?
"Buffy the Vampire Slayer" alum Nicholas Brendon posed for his mugshot Friday night in Boise, Idaho after being taken in for resisting & obstructing arrest. Brendon was in Boise for a Comic-Con appearance, and around 10pm Friday night, authorities were called to the hotel he was staying at. Sources say there was a disturbance between Nick and the hotel staff. When officers arrived, Brendon was noticeably drunk, they were then informed that he had broken something valuable. They wanted to press charges, and Nick was popped with "malicious injury to property". When officers attempted to arrest Nicholas, he became belligerent and repeatedly tried to leave the scene. Cops then added the resisting and obstructing arrest charge against him. He was released after a few short hours on bond. Seriously, that's one awful mugshot.
Keep Up With PopWrapped On The Web!
Twitter 
SoundCloud
Facebook
Instagram
Tumblr
Pinterest
YouTube