There's a new Star Wars film coming out, apparently. It may have passed you by.
If you've been living under a rock on Tatooine, that is.
The latest character to be unveiled is the fantastically named "Captain Phasma" played by Gwendoline Christie, best known for playing the brilliant Brienne of Tarth in Game of Thrones.
The Annie Leibovitz portrait for Vanity Fair shows the Captain looking a little terrifying, with fire blazing in the ruins of an old building.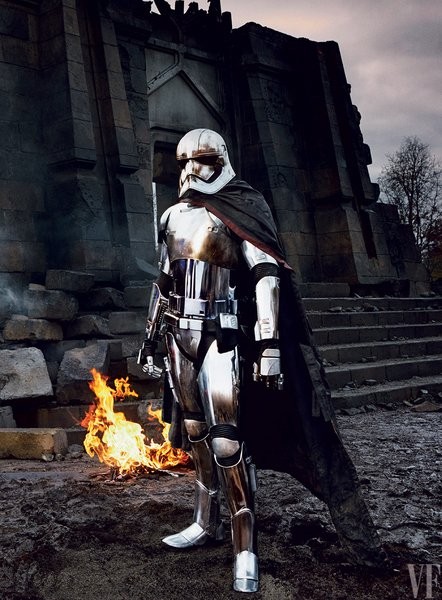 Vanity Fair
Fans have nicknamed the character "Chrome Trooper," but now we know the full name, and that she is a member of the First Order - the new evil Empire.
Christie is used to wearing armour and being badass, thanks to Thrones, so we can't wait to see her on the big screen working for the Empire.
She is also known for playing an alien princess in the Russell T Davies-helmed BBC show Wizards Vs Aliens, so she has all her bases covered.
Space travel and armour. This role is right up her street.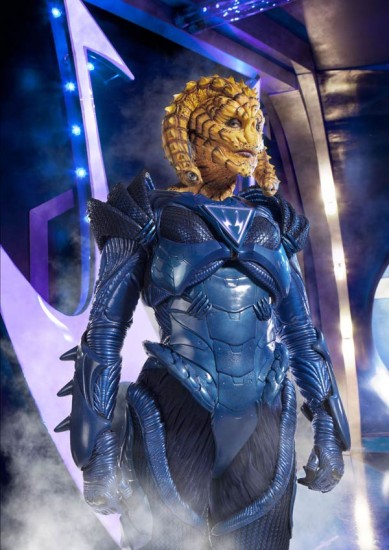 Christie in Wizards V Aliens [CBBC]
Star Wars:The Force Awakens opens December 18.
Keep Up With PopWrapped On The Web!