What better way to rebrand a card game known for making you uncomfortable with even your cloest friends than by throwing in your childhood franchise? Cards Against Humanity has upped their game with a Disney themed deck.
Where can I throw my money?
The company released photos of some of their cards online, showing us just how much fun we are going to have. The post was removed, but not before several users saved the image.
Because of course.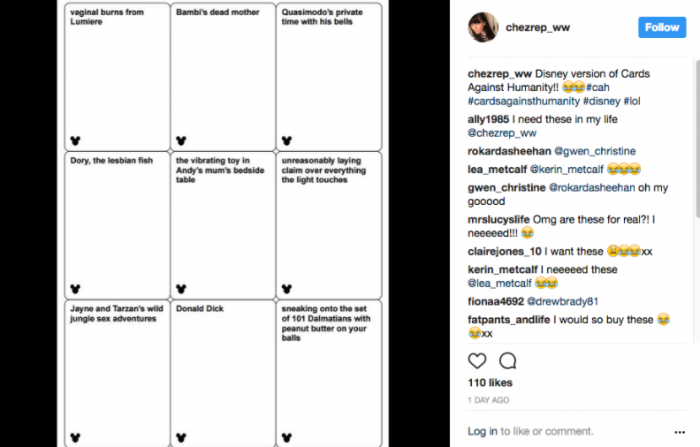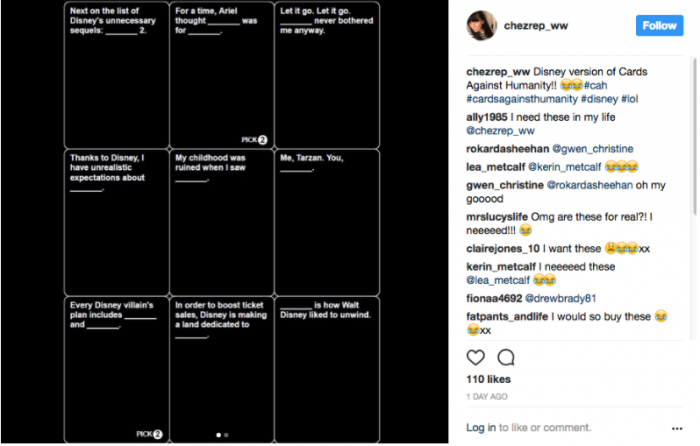 If the creators of this game haven't tipped you off already, one look at these cards should be enough to prove that this game is definitely for the older Disney generation.
Of course, the fun really begins when we mix the Disney cards in with the original box, or even the Bigger Blacker Box. The combinations at that point are endless.
Other themed decks have made their way around the internet, like Cards Against Gallifrey and Cards Against the Realm, but nothing could have prepared us for this.