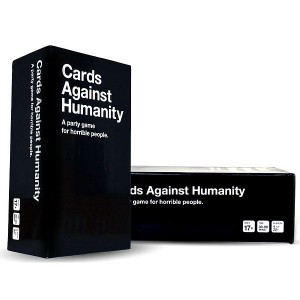 Courtesy of Wikipedia
Amrita Aulakh
Staff Writer @arcadia_jr
The rapidly popular card game Cards Against Humanity, which is described as "the party game for horrible people"
can now be played online
, much to everyone's joy! I'll give you a minute to let that set in. I can already feel the chaos brewing. For those of you unaware of what this card game is, let me enlighten you. Cards Against Humanity is a multiplayer party game that involves the participants choosing often crass and inappropriate answers to an odd question. Example: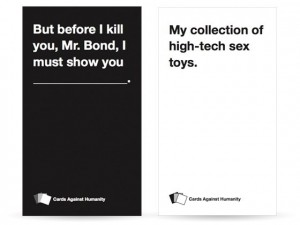 Courtesy of Kickstarter
The online version of the hilarious game gives you the opportunity to play with a community of online users. It also includes several exclusive cards from the games expansion packs. I personally prefer to play the game with a group of friends but there's no valid reason to complain about the online version. So click on the link above and play some Cards Against Humanity. I promise I won't judge you for the cards you choose. And for those of you who haven't been introduced to the game, I especially recommend the link. There's a first time for everything!
Keep Up With PopWrapped On The Web!