Boom! Greetings cupcakes, welcome to the recaps for Carmilla.
As we remember from last season, our daring aspiring journalist / hero Laura Hollis was last seen in a creepy diner that belong to a cannibalistic Christmas witch with her broody vampire girlfriend Carmilla Karnstein and dynamic ginger duo of Lola Perry and LaFontaine.
From there, as seen from the canon twitter accounts from the characters, our heroes had escaped from the angry village mob yet again (which oddly deserve kudos for their persisting endeavor) and found themselves in the snowy mountains of Hoher Dachstein. We then find them back at Silas after an interesting encounter with a trickster elf to begin their adventures for this season.
We start off with a slow introduction of their new location (RIP dorm room 307) with Laura just turning on the lights so we can get a nice look of their new place. Laura naturally welcomes us back to her adventures, with of course Carmilla close behind. She points out that we're probably surprised for them to be back on campus but Carmilla points out that we might be surprised that she's not snuggling up with her girlfriend.
You could probably hear all the fans screaming from their houses at the first Hollstein kiss of the season (I know I was), but is abruptly ended by Laura realizing that their smooch fest isn't exactly PG 13.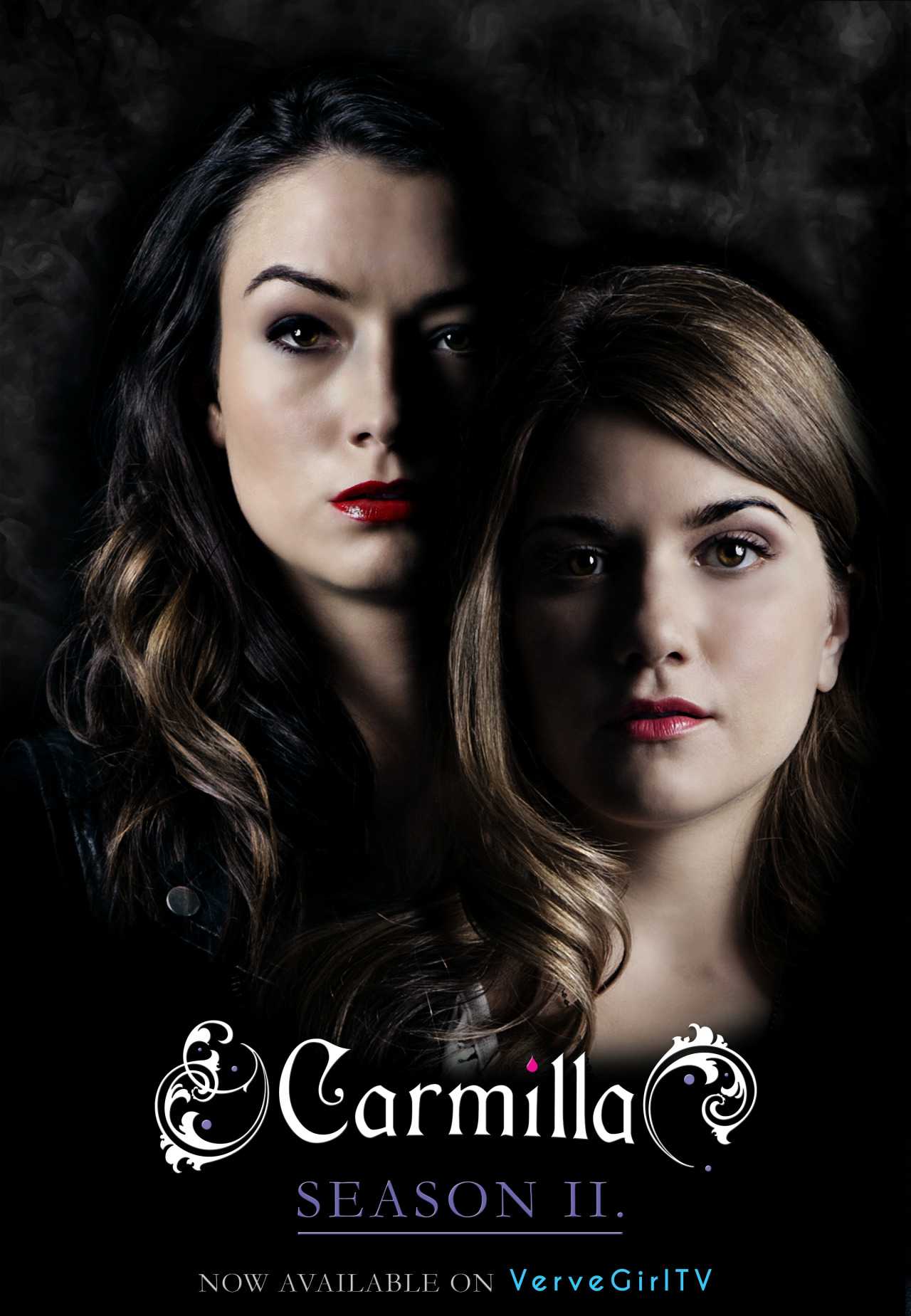 Courtesy of carmillaseries.tumblr.com
Laura then points out their attempt to escape via the Alps wasn't as successful as the Sound of Music portrayed, but then again most people don't end up in a battle of wits against a mountain elf that could result in marrying said elf.
We're given the general game plan for this season's end goal of escaping Silas ... again. Thankfully, the cliffhanger ending from Season 1 where we found out the angry light that was lophiiformes was actually not a demon but an angry anglerfish type of god was resolved by the fact that the giant god was unable to escape via the Lustig and is basically just trapped under the building.
A cute moment between the young couple is not surprisingly interrupted by LaFontaine who explains that they are working on an escape plan without the use of the Library while also avoiding the awkward conversation with Perry about proper pronouns. (Most fans have the understanding that LaF is gender queer but have not heard it blatantly addressed on the show.)
We get more input about how much more interesting this new place is with hot tubs, smart tvs and secret passages, but have no idea who the house originally belonged to before the whole Lustig incident (this will probably be important in the future since Carmilla seems to have the vibe that she knows more than she's letting on)
After LaF leaves the couple alone, Carmilla and Laura have a small cuddle session where Carmilla shows some insecurities about their relationship and Laura soothes them by reminding her that she was a hero who saved her and everyone else (at least she's finally saying how she knows Carmilla did it for her) But of course, the cute happily ever after kiss is interrupted with the episode ending with Laura and Carmilla both rightfully concerned that Perry walks in visibly mortified and covered in blood.
Thursday's episode will hopefully explain what the frilly hell happened to Perry and maybe we'll get a little bit more insight on who or what the big bad is for this season.
Well, buckle up creampuffs. We've got a whole season to go.