Carrie Fisher recently divulged some news Star Wars fans probably aren't shocked to hear.
Carrie Fisher finally revealed to People Magazine that she had a romantic affair with Harrison Ford nearly 40 years ago during the making of Star Wars.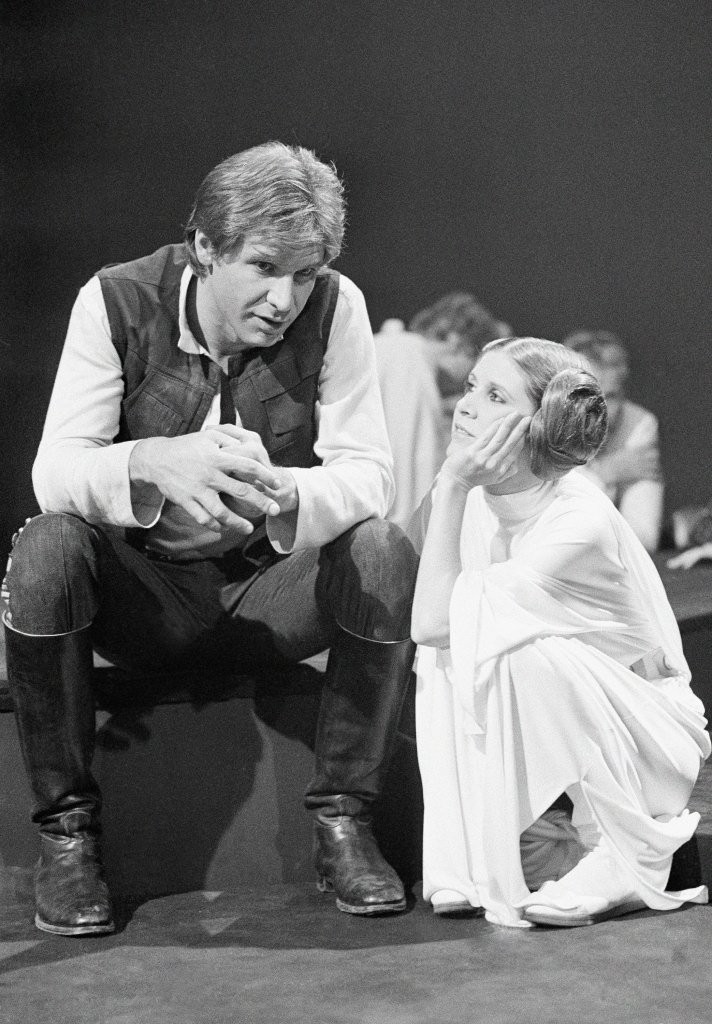 Vanity Fair
According to Fisher, who decided to come out with the news after her discovery of some old journals she had written while filming the 1977 classic, "It was Han and Leia during the week, and Carrie and Harrison during the weekend." The relationship was an intense one, with Fisher saying that the couple spent the night together after attending George Lucas's birthday celebration. The romance, according to Carrie, took her "completely by surprised."
As she describes in an excerpt from People Magazine, the 60 year old actress wrote:
"I looked over at Harrison. A hero's face — a few strands of hair fell over his noble, slightly furrowed brow. How could you ask such a shining specimen of a man to be satisfied with the likes of me?"
Carrie, who was 19 at the time of filming, said that she and Harrison had a three month affair during production, even though Ford, at 33, was married with three children.
"I was so inexperienced, but I trusted something about him," she says. "He was kind."
Fisher, in the past, has never been one to shy away from rumours about the affair, even though she has been evasive about it. In an interview with UK chat show host Jonathan Ross earlier this year, he posed the ever-popular question to the actress in which she sort of ... denied. You can check out the clip below:
But, as many fans (including myself) feel, this news doesn't come as a total surprise, either, as Fisher has continuously sprouted during many interviews in the past: "Don't date your co-stars!"
To read  more excerpts from Carrie's new book The Princess Diarist, pick up People Magazine this Friday -- or you can always pre-order the book on Amazon!