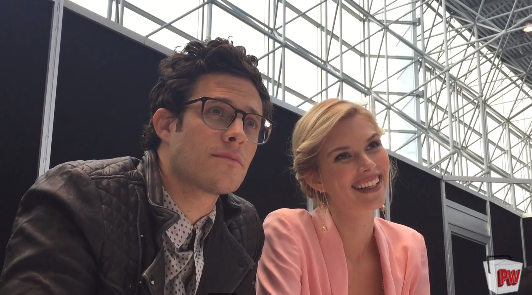 After a very successful first season, ABC Family, soon to be known as Freeform, brought the cast of Stitchers to NYCC to tease its second season! 
The cast was eager to meet fans of the show, discuss the ongoing development of their characters, tease the upcoming season, and share some behind-the-scene moments about life on set! You'll never guess who was the most nervous before filming kissing scenes! 
Check out our interviews with Emma Ishta, Kyle Harris, Salli Richardson-Whitfield, Damon Dayoub, Ritesh Rajan, and Allison Scagliotti! 
https://www.youtube.com/watch?v=e5iCLjQuQZ4&h=500 https://www.youtube.com/watch?v=-uTi6Xp4vM8&h=500 https://www.youtube.com/watch?v=Mj0biu76e7g&h=500