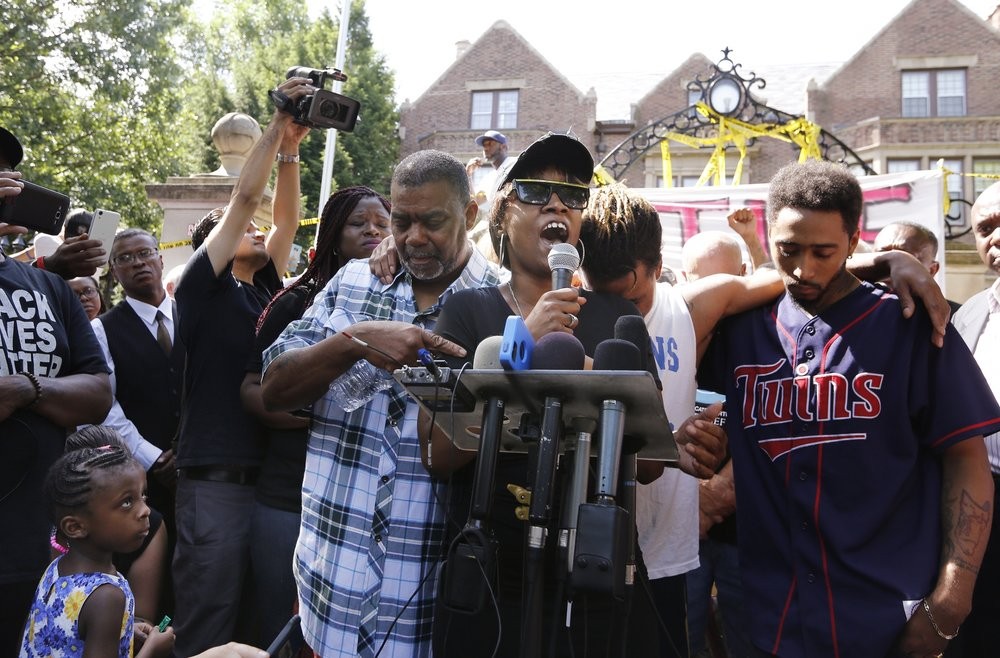 Star Tribune
Tragedy strikes again. Around 9pm on Wednesday night, Philando Castile was driving with his girlfriend when they were pulled over at a traffic stop by two St. Anthony police officers. Castile was shot multiple times by one of the officers. Castile's girlfriend, Diamond Reynolds, streamed the aftermath live on Facebook.
Officers Jeronimo Yanez and Joseph Kauser have been identified as the police officers at that traffic stop. According to Fox2 and The New York Times, Yanez approached Castile's side of the car while Kauser approached the passenger side. Reynold's juvenile daughter was also in the car at the time of the incident.
On Thursday, authorities confirmed Castile died of multiple gunshot wounds after being taken to Hennepin County Medical Center. He was 32 years old.
While Yanez is known to be a four-year veteran of the St. Anthony police force, there is still much to uncover about him and what led him to open fire on Castile.
There is no word yet if the Justice Department will open a federal investigation.
Reynold's Facebook video, which showed the gruesome aftermath of the shooting, went viral and spurred many people into action. Since it aired and more news about the case has come in, hundreds of people have gathered outside of the governor's office in St. Paul, demanding justice.
Both Governor Mark Dayton (Dem) and President Obama have expressed their concern about the many "encounters with police officers that have left African-Americans like Mr. Castile dead."
Members of Castile's family spoke at the protest, grieving their brother, father, and friend.
"That was my father, and they took that away from me," said his sister, Allysza Castile, who considered him as such. "Something has to change because they are killing our black men."
Despite growing numbers, the Minnesota protest remained nonviolent yet forceful in their cause. But as midnight drew closer and protesters left, there were pockets of intense face-offs between those who remained and the riot-geared police officers.
"If you throw rocks, we will use riot control munitions," police officers told protesters at one point.
Before the protest ebbed around 3AM, several people spoke about their relationship with Castile. Many regarded him as a friend, and said he was kind, gentle, and loved his job at the St. Paul school cafeteria.
"He was a great role model," said Ms. Gabriel, who said Mr. Castile excelled in what traditionally has been a female-dominated profession. "And to have an African-American male in a lunchroom with kids who look up to him is a testament to who he was."