Oh boy! Seems another feud is brewing here, but this time it's between a singer who has been in the business for decades and one who is just starting her career. Singer and legend Bette Midler is finding herself at the center of attention, most recently when she called 21 year old singer
Ariana Grande
's appearance as "dressing like a whore." Speaking to the UK's
Telegraph
, Midler, 68, discussed the Pop industry's current raunchy imagery depicted by the female artists who wear far less to attract their audiences. "It's terrible! It's always surprising to see someone like Ariana Grande with that silly high voice, a very wholesome voice,
slithering
around on a couch, looking so ridiculous." Bette continues
, "
I mean, it's silly beyond belief and I don't know who's telling her to do it. I wish they'd stop. But it's not my business, I'm not her mother. Or her manager. Maybe they tell them that's what you've got to do. Sex sells. Sex has always sold."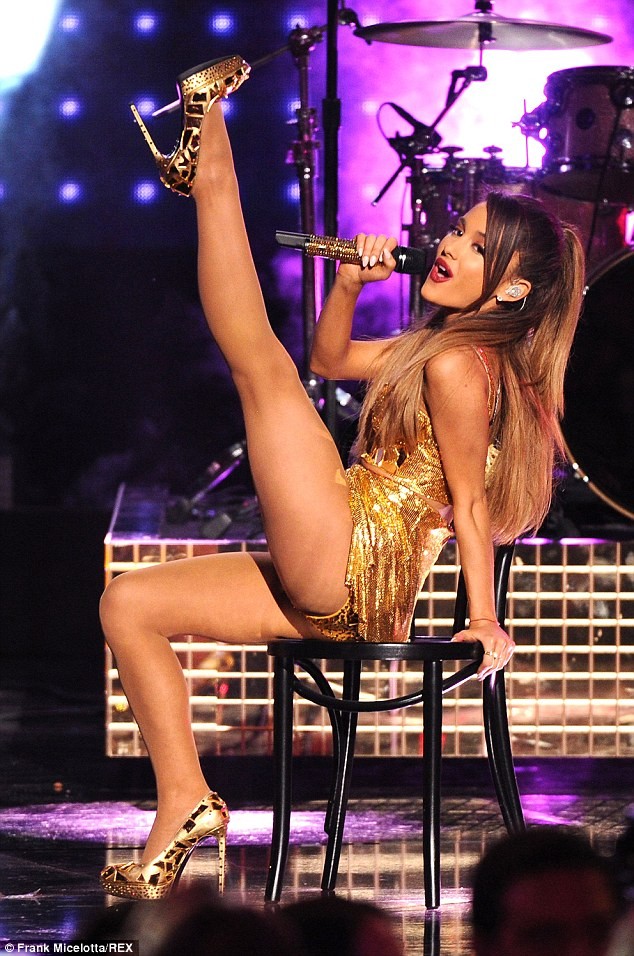 Courtesy of: Daily Mail
She did have some advice to give to up and coming talents though, which I am sure might be directed to Grande, "Trust your talent. You don't have to make a whore out of yourself to get ahead. You really don't." Meanwhile, Pop Princess Ariana Grande has responded to the comments via her twitter on Tuesday, in which she posted along with semi clad pic of the Divine Miss M herself.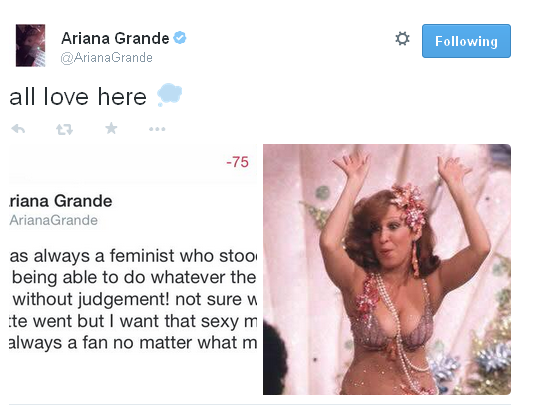 Keep Up With PopWrapped On The Web!