Life is like a hurricane when the Doctor and Donna Noble are together! Well, David Tennant and Catherine Tate are teaming up again, this time for Disney's new Ducktales!
But who exactly is she going to play? Well, if you've been paying attention, you may remember we have already met her. Remember Webby's new friend, Lena? Remember the necklace she wears under her jumper?
Remember the shadow duck with the glowing red eyes?
That shadow is actually a sorceress named Magica de Spell, and her history can be traced back to the comics. According to Nerdist, Magica "is known for constantly trying to take Scrooge McDuck's ... Number One Dime" as well as performing other magical shenanigans.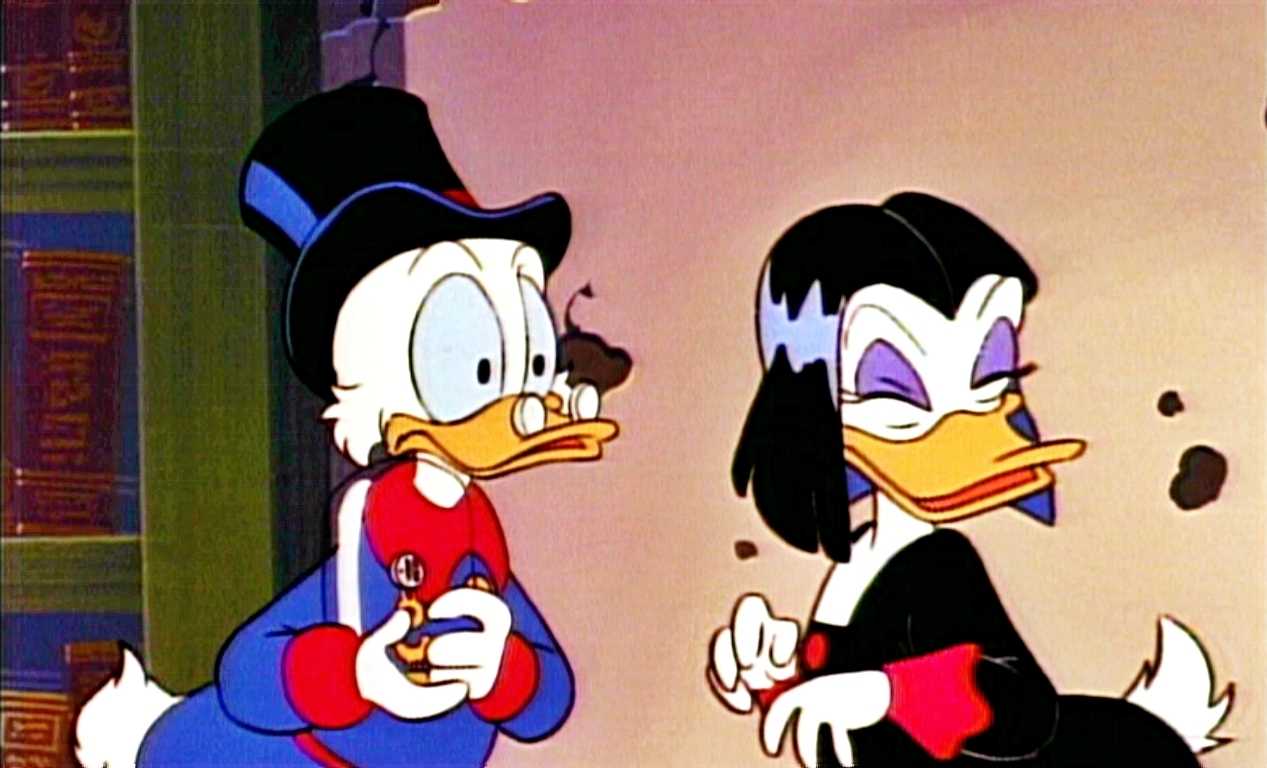 Originally voiced by June Foray in the '80s, Magica is Lena's aunt and from what we can tell, she has some plans for the McDucks.
According to Comic Vine, Magica de Spell is an Italian sorceress and shape-shifter. She also "has a talent for archaeology and decoding of ancient texts." Because of these talents, she can use both magical and archaeological weapons.
Carl Barks reportedly based her off of Morticia Addams of The Addams Family.
This is a far cry from jumping into the TARDIS and speeding around all of time and space. Magica de Spell, also known as the Sorceress of the Shadows, will be pitted squarely against David Tennant's Scrooge McDuck.
The iconic duck triplets Huey, Dewie, and Louie are voiced by Community's Danny Pudi, Parks and Recreation's Ben Schwartz, and SNL's Bpbby Moynihan, respectively.
According to Digital Spy, Allison Janney, Bibg Bang Theory's Kate Micucci, and Lin-Manuel Miranda will also be joining the voice cast very soon.
There will also be a TV movie in November.