CBS' new summer comic-thriller BrainDead offers a satirical explanation for the corrupt politicians, discriminatory policies, and political party hate in Washington D.C. The real problem? Aliens crawling into people's ears and controlling their brains.
Makes sense though, right? We would love to know that there was a "reasonable" explanation for the racism, inequality and ignorance in the US government, but it doesn't seem like the bugs are making matters worse in Washington. It appears as though the bugs want to help people be productive, civilized, and cooperative. (Where can we find some of these bugs? Maybe this is a good thing?)
Set during the 2016 presidential election, Republicans and Democrats are absolute enemies and the threat of a government shutdown is looming. Laurel Healy (Mary Elizabeth Winstead) stays in Washington to help her brother, Senator Luke Healy (Danny Pino) with his public image and upcoming reelection campaign.
A documentary filmmaker, Laurel is thrown into the mystery of "braindead" people in DC, and so far, she's the only one interested in investigating the creepy-crawly secret.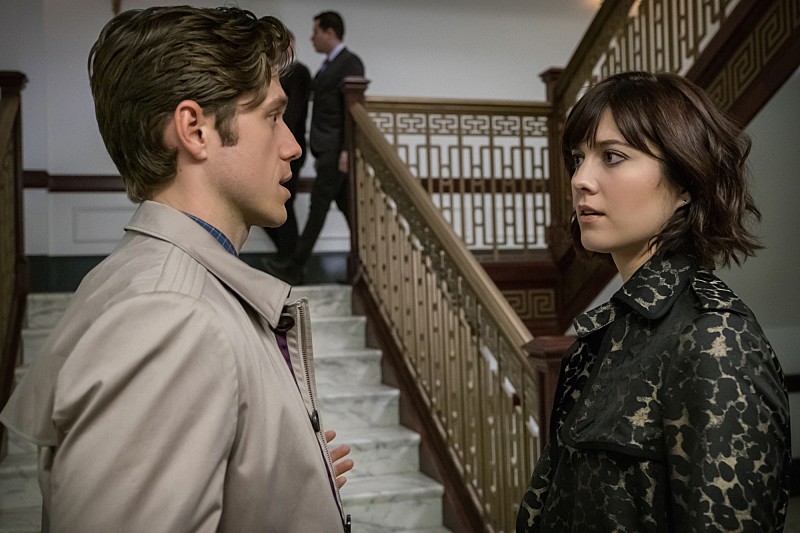 CBS
Opposite of Laurel is Gareth Ritter (Aaron Tveit), a Republican who works for Senator Red Wheatus (Tony Shalhoub). Despite being lower on the totem pole than Wheatus, Gareth is the one running his office.
Gareth is an eager, cocky politician, but his over-confidence is offset by a likable cunning and energetic personality. Laurel and Gareth are expected to be political enemies, but we're hopeful that they will team up to fight the real war: humans vs. alien ants.
The mystery surrounding the origins and capabilities of the bugs is rooted in dramatic irony for the audience, which squishes the thrill. Viewers are forced to patiently wait for the hero to figure out what's going on, and though we are rooting for Laurel, it doesn't seem like she's going to discover exactly what's going on until midseason. 
And we're warning you now, if you don't want to see heads explode or people leak brain matter from their ears, this might not be the show for you. The bugs are here and they move quickly. 
The show is energized by its upbeat soundtrack and use of 1980s rock music. Oh, and did we mention that each episode will have an opening recap SONG? It's pretty fabulous.
The series premiere of BrainDead airs this Monday at 10/9c on CBS. Are you planning to watch this summer? Let us know in the comments below!
https://www.youtube.com/watch?v=SJnCO-3oEFs&h=400