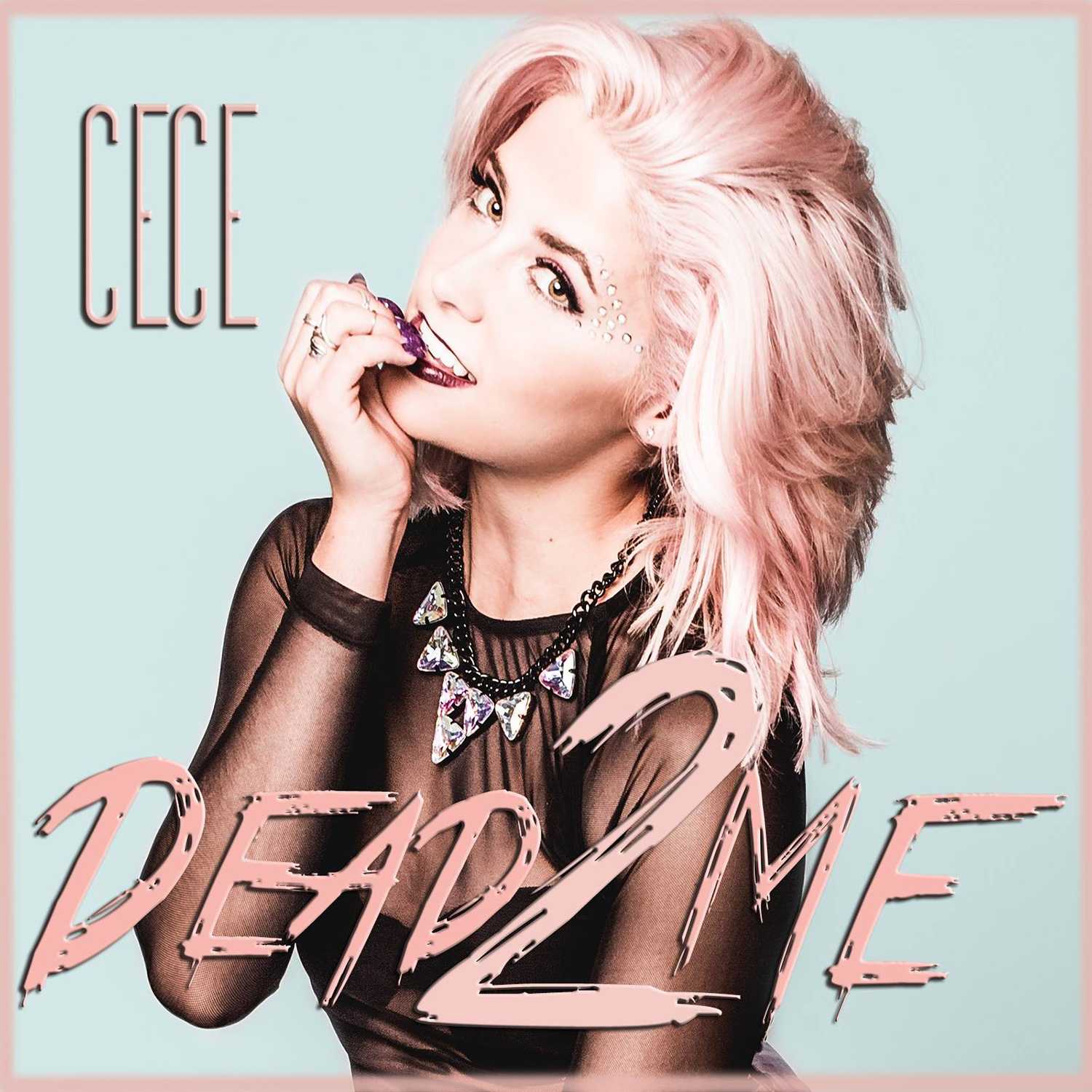 Courtesy of CeCeFrey/Twitter
When Simon Cowell announced that he was bringing his hit competition show,
The X Factor,
to the states, everyone got excited. Not only was our favorite (and sorely missed)
Idol
judge returning to our television screens, but I think many of us were just hoping to be rescued from the downward spiral of
American Idol
. Though the series was short-lived (it only lasted three seasons), there were some stand-out acts that left us wanting more. One such person was the polarizing pop-diva from season 2; the leopard printed princess from Team Demi, CeCe Frey. (
Check out her audition video!)
Courtesy of Zimbio
Despite what seemed like an intense uphill battle, CeCe made it past Simon's many critiques and found herself in the top ten; eventually placing 6th overall in the competition. I had the pleasure of speaking with CeCe recently about her experience on
The X Factor
and the projects since she's been working, INCLUDING new music. Of her time on
The X Factor
, CeCe says it was an experience that will last a lifetime. "I learned so much about the music and entertainment industry. I made so many lifelong friends." If you watched the show when CeCe was on, you'll know she came across as a snobby, over-the-top, diva with something to prove. I can assure you the CeCe I talked to was sweet, down-to-earth and genuine...a far cry from who we got to know a couple of years ago. "It was very difficult to be that person on the show, " she says of the character that was created for her. "I am very active in my hometown community, everyone there knows the real me, so it was hard to watch the world get to know me that way." "After I saw the first episode, and how I was portrayed I just cried. I felt betrayed. But despite all of that I knew this was going to be a good step for me. I got lucky because my supporters saw through all the crap and saw the real me." And if you're wondering, the real CeCe does do the leopard print makeup. "It was something I started doing before the show when I was in a band. People liked it, so I kept doing it." Aside from the weekly battles with the judges on her voice, music choices and the persona she was adopting for the show, CeCe was determined to take this opportunity and run with it. She left the competition with a  powerful ally in the music business: Demi Lovato. "Demi and I will be friends for the rest of our lives. She was the greatest person to meet and get to work with."

Courtesy of demilovato.com.br
With the contacts she has made in the industry, she has been working on brand new music and her single, "Dead 2 Me," is
now available on iTunes 
for pre-order. The single will drop on October 7th; so be prepared, because this is not a drill!
http://youtu.be/LXKXMSzFORs
"I think this song is something both guys and girls will be able to relate to. My good friend Lydia Vaughan came to me with a song she wrote and said 'You have to hear this' and I loved it." So, PopWrapper's, be sure and pre-order "Dead 2 Me" today and remember that you can never judge a book by its cover. CeCe Frey:
The X Factor
Edition was a product of reality TV and the real CeCe is a genuine musician with a voice that she's ready for you to hear. I leave you with this fun fact about Miss Frey: She grew up on an Ostrich farm. Can't get much more down-to-earth than that.
Keep up with PopWrapped on the web!
Twitter SoundCloud Facebook Instagram Tumblr Pinterest YouTube