Earlier this month, a military veteran used the leg rest of his wife's wheelchair to bust out the window of a car parked at a shopping mall near Athens, GA. An act of vandalism? No. The man was attempting to save the life of a small dog who had been locked inside the car while the owner was away.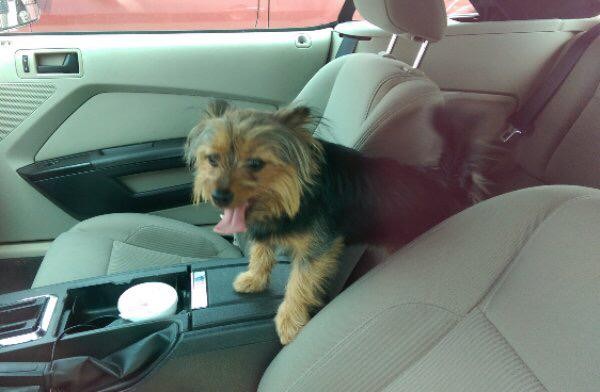 Credit: WSBTV.com
Michael Hammons, a Gulf War veteran, had been out  with his wife, Saundra, when they noticed the tiny dog sitting in the front seat of the hot car. Believing that the dog's life was in danger, Hammons shattered the window and retrieved the dog.
Although bystanders were impressed at the man's heroic actions, the car's owner, 22-year-old Elantra Cunningham, was not. She informed the Oconee Sheriff Department's deputy that she wanted to press charges against Hammons for criminal trespass, leaving the deputy with no choice but to arrest him. (Cunningham was issued a citation from animal control for leaving her dog inside the un-monitored vehicle.)
Fortunately, there's a happy update to report. Cunningham agreed to drop the charges against Hammons, and she was offered a free window replacement courtesy of a Georgia Ford dealership.