Jacob Elyachar
Staff Writer
America's Got Talent
has showed a repeat. Tonight it was the "Road to Radio City" episode…which recaps the audition! Longtime fans went onto social media to vent their frustrations about not seeing the "Bootcamp" rounds! Now that
AGT
is renewed for its tenth season, here are some of my suggestions that the show's PTB (Powers-That-Be) should do to improve for the tenth anniversary season!
Go back to two nights!
In all honesty, the show's tempo has
slowed down
so much! A lot of viewers wished that the auditions would go quicker, and by returning to two nights, we would get to Radio City Music Hall sooner.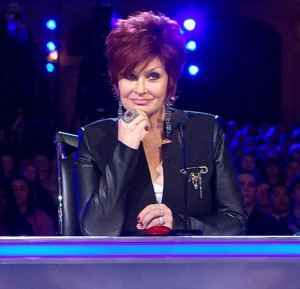 Courtesy of NBC
Bring back Mrs. O
Several fans have expressed on multiple media platforms, including
Entertainment Weekly
and
TV Guide,
 how much they miss
The Talk
co-host (and the show's heart for six seasons) on the panel. While the winning
X Factor UK
judge stated that she is done with Reality TV competitions and left the show on bad circumstances, fans hope that Sharon Osbourne comes back. If Mrs. O returns, she could be part of a new element that would add excitement to the show!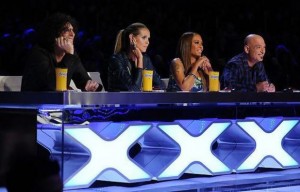 Courtesy of NBC
Guest judges
All four judges have other professional activities going on outside the show! Currently, Howard and Mel B. are the busiest of the quartet with two satellite radio channels and two international TV shows respectively (
X Factor UK
and
The Voice Kids Australia).
If Howard or Mel B's schedules are packed, it would be interesting to see Reality TV veterans Osbourne, Piers Morgan, Paula Abdul, Mia Michaels, Adam Shankman, L.A. Reid, or even talent from
Last Comic Standing
and
The Voice
assist with the audition or Live Show process.
Viva Las Vegas
Sin City has played a crucial role in the show's history! Contestants evolved from amateurs to superstars during this round. While the show stayed in New York for its Bootcamp, they should return for Vegas for a giant judgment round (and possibly the finals). If the show returns to Sin City next season, they might want to ask the Boss for help!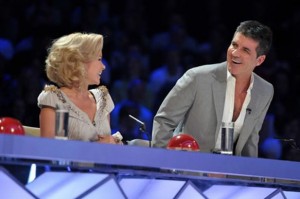 Courtesy of NBC
Cowell in the House
The
X Factor
creator established the show in 2006! Unlike
AGT's
sister show,
Britain's Got Talent,
Cowell did not appear on-screen due to his long contract with FOX. Now with
X Factor USA
gone, it would be very interesting to see Simon interact with the judges, make the crucial cuts and (possibly) judge a Live Show.
Improve the Golden Buzzer
AGT
introduced a new element to the series: the Golden Buzzer. However, the Golden Buzzer was used twice in the Auditions (Howard with
Dustin's Dojo
& Howie with
the Hudson Brothers
) and the ladies have not used it yet! If they want to reuse the Golden Buzzer again next season, they need to follow the examples set by both
BGT's
Simon
and
Amanda Holden
. Next week, the Judgment Rounds (FINALLY) begin!
Keep Up With PopWrapped On The Web!