Roxanne Powell
Senior Content Editor
New York Post
compiled a list of the Top 10 fireworks displays from July 4, 2014. But the best things come in small packages, so we here at PopWrapped whittled the list down to our personal favorites, the Top 3.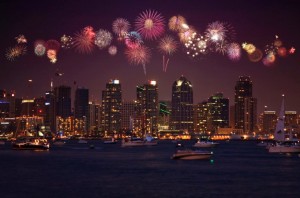 Courtesy of Getty Images/ New York Post
We can't have a Fourth of July piece without paying tribute to the fireworks display in San Diego. Home base to thousands of US servicemen and -women, the fireworks in this city are not to be missed! Thousands of people (500,000, if the numbers are to be believed) turn out for the "
Big Bay Boom
" every year. This makes San Diego's light show the largest on the West Coast. All proceeds from the event, which included four barges and over 10,000 fireworks, go to the Armed Services YMCA.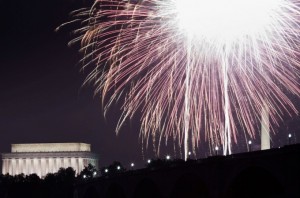 Courtesy of Getty Images/ New York Post
The New York Post said it best: there is absolutely no better place to celebrate Independence Day than Washington, D.C. It's our nation's capital, after all, and home to many of our well-known landmarks and monuments. Anyone who says they don't like fireworks, or are (gasp) just unpatriotic will be awed enough from their position at the
National Mall
. Any Google Image search of the event will leave you positively breathless--the show looks incredible! While not a city-specific fireworks spectacular, this drone flying through a fireworks display definitely takes the cake! Just over four minutes of explosions and pretty lights will leave you knowing 
exactly 
how it feels to fly through the night sky! Don't believe me?
Check it out
for yourself! What are some of your favorite Fourth of July moments? How did you and your family celebrate the US' Independence Day? If you didn't celebrate, what were some of the highlights from yesterday's Internet stream?
Keep Up With PopWrapped On The Web!