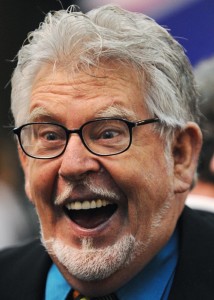 Abbie Sedgeman
Staff Writer
found guilty
of 12 counts of sexual assault. Mr Justice Sweeny was the judge of the case, but the verdict was decided by the independent jury; a verdict that took the jury 37 hours and 45 minutes before a unanimous decision was reached. The indecent assaults were on four young women and children spanning between 1969 and 1986, whilst Harris was a popular children's entertainer. One of the assaults was aimed at his daughter Bindi's childhood best friend when she was only thirteen-years-old. There was also
evidence
from six other women, where their attacks happened outside of the UK in New Zealand, Australia and Malta. Even though Harris could not be tried on behalf of these offenses, the prosecution was able to use it to shed further light on Harris' character in general. Adam Pemberton, Assistant Chief Executive at Victim Support, which offered support to the witnesses during what must have been a stressful and difficult time for them, said:
Criminal justice relies on the bravery of victims and witnesses, as without them there is no case. It takes tremendous courage and huge strength to report sex abuse and go on to give evidence in court against an attacker, especially when a case is as high profile as this and others in Operation Yewtree. Victim Support helped these women through its Witness Service and is committed to ensuring victims of historical sexual abuse everywhere get the help they need to give the best possible evidence in court.
It is thought that Harris enjoyed the 'thrill' of public places, as some of his victims were indecently attacked during publicity stunts. For example; one eight-year-old victim was assaulted during her visit to her hero at a local hall near Portsmouth in 1969. This is further highlighted by the 20-minute video Harris created in 1985, a year before he committed his last offense, titled
Kids Can Say No
, which was even vetted by the NSPCC. Police now believe there may be further cases of such offenses, and if there is sufficient evidence, will investigate further. Harris is set to be sentenced on Friday.
Keep Up With PopWrapped On The Web!