Golden Globe winner and Emmy-nominated star Chris Colfer is teaming up with Sonar Entertainment to develop and star in a new sci-fi drama entitled Indigo.
Indigo, which was created by Colfer, explores the world of Indigo children, a term for kids who are believed to have extraordinary abilities and gifts.
Chris will lend his writing skills to the pilot episode of the series along with sitting in the director's chair. Keith Quinn and his manager Rob Weisbach will be executive producers alongside Chris. There isn't yet a network signed on to bring Indigo to life.
Indigo will mark Colfer's return to television regular after his six-season run as Kurt Hummel on the hit FOX television show Glee, which was directed by Ryan Murphy.
Chris Colfer is a multi-talented performer and actor. Since being on Glee, he has remained busy as a New York Times best-selling author. His children book series, The Land of Stories, has been a huge overnight hit and has already been translated into over 20 different languages. His first book, Struck By Lightning, was adapted into a feature film, which he starred in and produced. His newest book is entitled Stranger Than Fanfiction and is set to be released in March of this year. The book will follow Cash Carter, a young, famous actor of a hit television show. After accepting going on a cross-country road-trip, he will discover the meaning of true friendship. Most recently, Colfer had a deal with the Disney Channel to adapt The Little Leftover Witch for the small screen. Busy, busy, busy!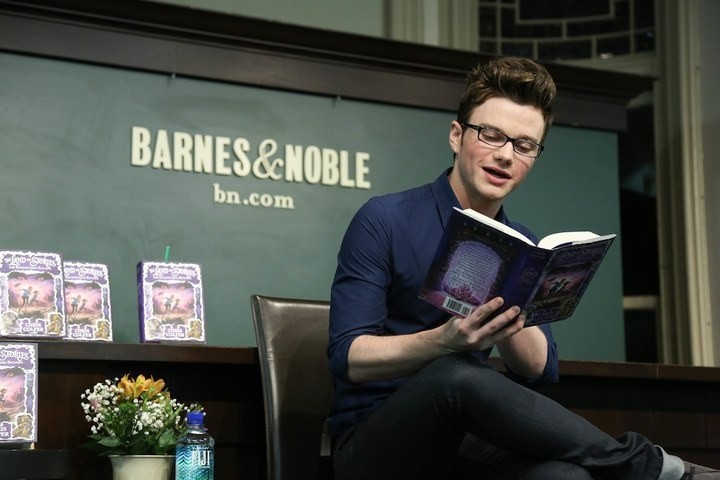 buzzfeed.com
So are you excited to see Chris Colfer back on your television screen? What do you think about the concept of Indigo? Let us know your thoughts in the comment section below.