Anna Faris, an American actress and producer, has a new podcast, Anna Faris Is Unqualified. On one of the new episodes Faris interviews her husband Chris Pratt, Jennifer Lawrence, and Aubrey Plaza. Lawrence stars opposite Pratt in the upcoming  sci-fi romance Passengers, while Plaza is Pratt's co-star and lover on the television show Parks and Recreation.
Faris, Lawrence, and Plaza are all of Pratt's leading ladies in real-life, film, and television. This is a very exciting interview for everyone involved because of the funny situation Chris Pratt is in.
One topic not fully discussed in the podcast was the filming of Lawrence's first ever sex scene in a film.
Lawrence revealed to Vanity Fair that she called her mom for confirmation that it was all right to film the scene, but her anxieties continued: "You want to do it real, you want everything to be real, but then . . . That was the most vulnerable I've ever been."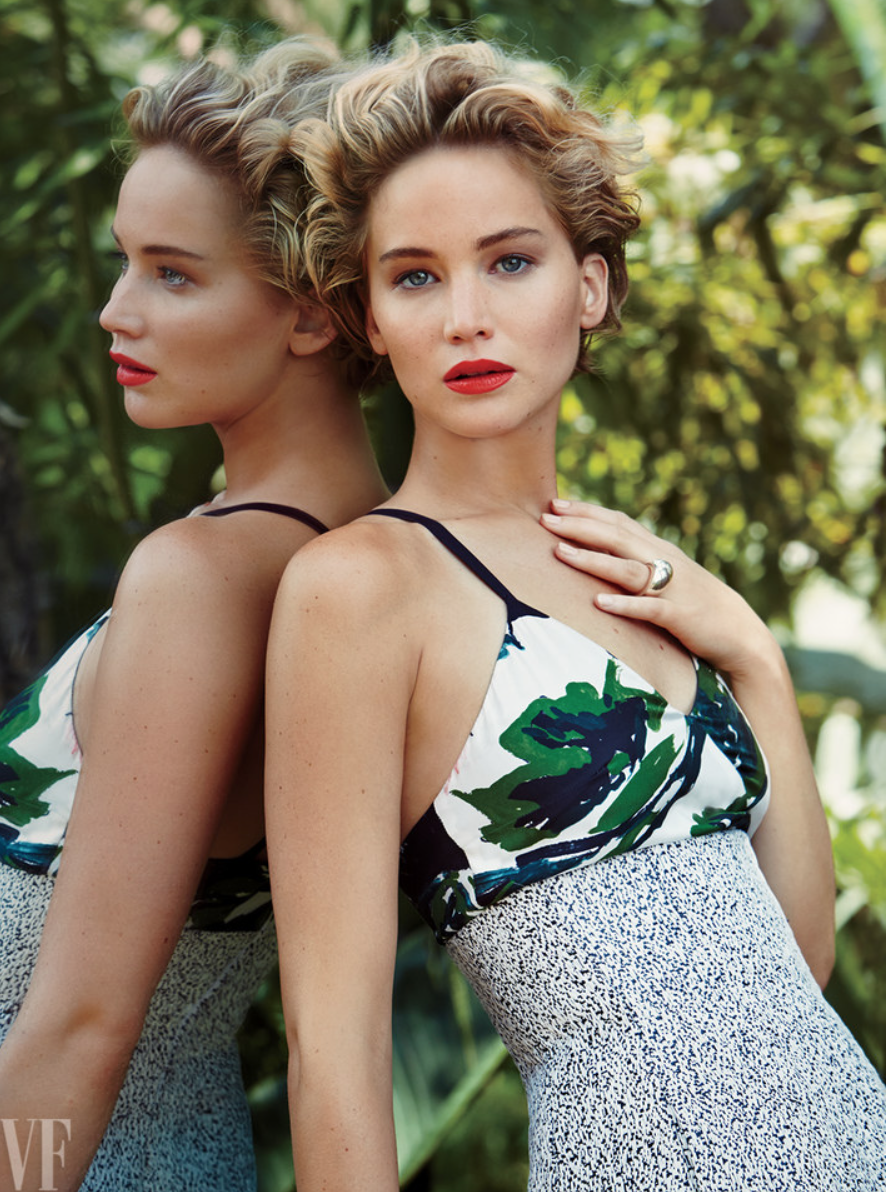 vanityfair.com
Even though Lawrence didn't discuss her character's love-interest, the television star did. Plaza did talk about kissing Pratt on Parks and Recreation, and how it can become awkward because of how much time the cast spends together. 
The rest of Faris's podcast was full of fun questions to keep everything light. Although Pratt and Lawrence didn't reveal much about Passengers as they were on break from filming, Lawrence did say, "we're dancing with weird holographic things..." Throughout the rest of the interview Faris kept it light with Lawrence, asking her to name a fictional school mascot (the kangaroos), offer breakup advice to a caller (don't make your friends pick sides), and to consider whether she could kill a home intruder (even if she could, Lawrence admitted that she would almost certainly disturb her own crime scene, since she can't deal with messes and would want to clean it pronto)."
After their interview, the film is full of hype and many fans of the two stars will  be excited to see the film.
Lawrence and Pratt's film, Passengers, will be released on December 21st, 2016 with Morten Tyldum directing the Columbia Pictures film.